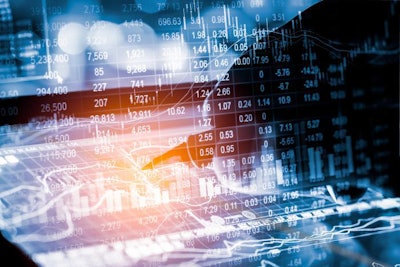 Royal Agrifirm Group saw a 25 percent increase in net income in 2017, achieved despite highly fluctuating market conditions.
The company also said it gained new customers in the Netherlands in the plant sector (crop protection), the pig farming and the poultry farming sectors.
"A net income of EUR38.4 million (US$47.3 million), EUR25 million of which will be distributed to our members. It is an excellent result that we realized in markets undergoing drastic changes. The new strategy, 'Better Together' is certainly bearing its initial fruits,' said Dick Hordijk, CEO Agrifirm. "With our innovative solutions, we contribute to a positive return at farm level, for a future-proof food chain."
In the feed sector, Oldambt and Bonda managed to achieve good results. Livestock farmers are increasingly appreciative of the compound wet feeds sold by Bonda from its location in Den Bosch. In addition, the company managed to expand its activities in France.
'Better Together' strategy
The initial results of the "Better Together" strategy, with its focus on better cooperation with members, customers, chain parties and among Agrifirm companies, are becoming visible, the company said. Innovative solutions are being produced that are resulting in better returns at farm level. The introduction of the new piglet feed concept UniQ is an example which combines Agrifirm's knowledge of livestock feed and specialties. A new crop protection strategy was introduced in the plant sector using low-impact products and precision agriculture, among others. This is how Agrifirm contributes to a future-proof food chain.
In 2017, Agrifirm acquired the company Bacutil in Poland, achieving virtually complete national coverage in terms of compound feed on the Polish market, with a top four position. In addition, the company experienced strong organic growth in the sales volume of poultry and pig feed.
The result in Hungary recovered from the disappointing result in 2016. The activities in Germany were completely restructured in 2017, resulting in a healthy business model focused on the border region. Feed production in Belgium steadily grew, particularly in the poultry sector.
Mixed picture for specialty activities
Agrifirm's specialty activities showed a mixed picture. Brazil profited from cost savings on operations and an improved market approach. A halt in the import of specialties in Algeria affected the production site in Drongen, Belgium. This was partially offset by a growth in volume in Europe. To continue to be a frontrunner as a supplier of premixes, Agrifirm intends to transfer its premix production activities in Utrecht to Drongen in Belgium. The transfer enables Agrifirm to create a single extremely efficient plant from which to supply Northwest Europe as well as North Africa. The other product groups will be transferred within other existing factories of Agrifirm. This will affect employment in Utrecht since local production will disappear. A strong social plan and active guidance to assist employees in moving from work to work will be implemented to negate any impact on employees as much as possible.
In other markets, such as Spain, Italy, China and Eastern Europe, sales volumes experienced positive growth.