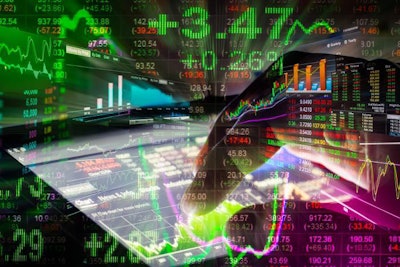 Archer Daniels Midland Co. reported net earnings of $788 million for the quarter ended December 31, 2017. During 2017, the company said it returned $1.5 billion to shareholders through dividends and share repurchases.
"We ended 2017 with a solid fourth quarter. We pulled the levers under our control — including cost and capital initiatives and interventions throughout the year — to deliver value for shareholders," said ADM Chairman and CEO Juan Luciano. "I am also proud that our more than 31,000 colleagues delivered the best quarterly employee safety record in ADM's history."
"For 2017 as a whole, we grew earnings per share, improved returns on invested capital and generated positive EVA. Looking ahead, we expect improving results through 2018 as our strategy advances. Our increasing international presence, and expanding capabilities in areas such as destination marketing, food and beverage innovation, and health and wellness, all help to position ADM for continued growth and value creation."
Results by unit
Ag Services results were up over the prior-year period. Merchandising and Handling earnings increased year-over-year. The lack of competitiveness of U.S. grain exports was offset by solid performance in global trade, strong destination marketing gains, and insurance and other income.
Transportation results decreased from the prior-year period, due to lower barge loadings and freight values.
Milling and other earnings were down year-over-year due to lower volumes and margins.
Corn Processing results increased over the prior-year fourth quarter. Sweeteners and Starches had another strong quarter, with solid earnings growth over the prior year in North America and EMEA. Lower year-over-year results in Bioproducts due to lower ethanol margins were partially mitigated by favorable risk management.
Oilseeds Processing results were down compared to the fourth quarter of last year. Crushing and Origination results were lower due to weak crush margins, despite strong crush volumes and continued growth in demand. Origination results in South America were impacted by weak margins.
Refining, Packaging, Biodiesel and Other experienced lower earnings versus the fourth quarter of 2016, due primarily to weaker biodiesel margins, partially offset by strong refining and packaging results.
Asia was up slightly over the prior-year period on Wilmar results.
WFSI results were solid, up versus the prior-year quarter. WILD Flavors delivered double-digit operating profit growth with strong sales across all regions. Specialty Ingredients results were up versus a challenging year-ago period.
Other results decreased due to unfavorable underwriting performance from the company's captive insurance operations compared to favorable underwriting income in the prior year period.