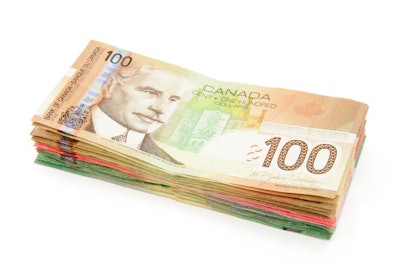 ADM Agri-Industries and Bunge Canada Holdings Inc. are among the companies benefiting from grants by the Canadian government to upgrade and expand facilities and improve efficiency.
The federal and provincial governments are providing up to $1.3 million in grants through Growing Forward 2 to help food processors in northern Alberta upgrade equipment, expand capacity and improve efficiency to meet a growing demand for high-quality, value-added products.
"Agri-food and beverage processing companies play an important role in the Canadian economy. Through these investments, we are creating opportunities for Alberta's agri-food sector to grow and prosper, and create good jobs to strengthen the middle class," said Lawrence MacAulay, Minister of Agriculture and Agri-Food Canada.
The investments reflect the governments' commitment to support jobs in food processing and to help value-added businesses pursue economic opportunities and respond to consumer demand, according to a press release.
"The growth and expansion of Alberta's food processing sector benefits farmers and agri-businesses across the province and builds on our international reputation as a center for high-quality food products. Our support to the sector supports it to expand its capacity and increase efficiency," said Oneil Carlier, Minister of Agriculture and Forestry.
ADM received $546,000 through Growing Forward 2 toward costs of an equipment upgrade to improve capacity and increase efficiency, while Bunge received approximately $280,000 to help upgrade its oilseed processing facility in Fort Saskatchewan. GFR Ingredients also received a grant to purchase equipment for the production of high-protein hemp powder products, and Champion Petfood LP received $288,990 for equipment and systems to increase productivity and reduce energy consumption.
"The Growing Forward 2 grants have helped fund investments in Lloydminster that provide an easy, accessible way for local farmers to access global markets for canola," said Tim Cassidy, commercial manager, ADM Agri-Industries Ltd.
In 2016, the food and beverage processing sector in Alberta generated $14.6 billion in sales and was the largest manufacturing employer in the province accounting for more than 22,400 jobs.
The Growing Forward 2 initiative is a federal-provincial-territorial partnership that provides programs and services to drive an innovative, competitive and profitable Canadian agriculture and agri-foods sector. By the end of the Growing Forward 2 initiative in March 2018, it is expected that more than $406 million will have been invested in strategic programs for Alberta's agricultural sector.