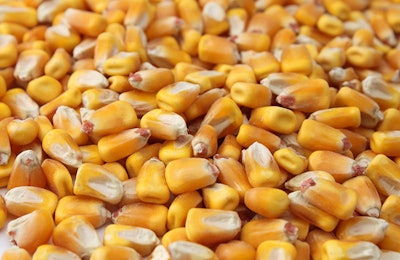 From WATTAgNet:
See what topics were the most popular in the animal feed industry in May.
---
Phytogenics are a family of additives with some considerable history. In fact, phytogenics have been around for a couple of decades under various names: essential oils, plant extracts, botanicals and now, phytogenics.
I was recently invited to participate in the second Fiber Board trade conference hosted by Agromed, and it was about a theme close to my interests: fiber nutrition.
I am often asked what is the next animal feed additive that we should be on the lookout for, and I always respond: nutritional anticoccidial agents. These drugs have been labeled as antibiotics in the U.S., and they face the fate of other antibiotics: scrutiny, restriction and, finally, banning.
I think it is past due my time to deal with something exclusive to pigs, and what a better topic than a discussion on how to evaluate feed additives that promise higher weaning weights. Let us suppose that a new additive comes up, and let us make it an expensive one, at 20 euros per metric ton of feed (or US$20 per imperial ton).
For its World Mycotoxin Survey for the first quarter of 2017, Biomin conducted more than 14,000 analyses on 3,715 finished feed and raw commodity samples from 54 countries from January to March 2017.
Corn is the major staple in diets for monogastric animals in many areas around the world. This is due to its widespread cultivation in arable lands and its ensuing competitive pricing.
Tweaked meta description: Learn how to recognize the problem of oxidation in animal feeds and the need to protect feeds and livestock by incorporating feed antioxidants.
There is a consensus in the animal agriculture and veterinary communities that supports the judicious, legal use of antibiotics to prevent, control and treat disease.
Food and agriculture platform of Indonesia-based FKS Group, FKS Food & Agri, is to receive an investment of US$100 million from U.S.-based private equity group Proterra Investment Partners.
This topic, the role of insulin in livestock reproduction and nutrition, is one of the issues that I was never interested in while at graduate school, and honestly, I do not recall any course taken that strived to make things crystal clear.