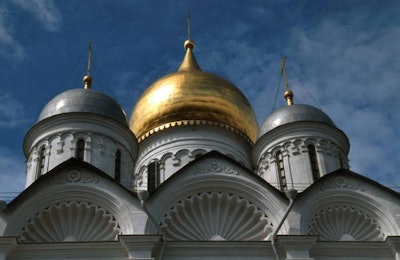 From WATTAgNet:
Russia has banned imports of U.S. corn and soybeans over what it calls "unsafe" and "infected" product, according to reports.
Russian officials have expressed "serious concern over continued shipments of grain product that is unsafe," according to Rosselkhoznadzor, Russia's federal service for veterinary and phytosanitary surveillance.
On Rosselkhoznadzor's website, it says the U.S. has "not taken any measures to prevent export of corn and soybean consignments infested with quarantine pests." It says it is taking the measures to "protect the Russian territory from quarantine pest introduction and spread from the USA."
The U.S. Embassy in Moscow has said it is disappointed in Russia's decision to restrict imports from the U.S., according to a report.
"We are disappointed with the decision. U.S. supplies soybeans and corn all over the world. The U.S. government made several attempts to negotiate the issue to eliminate all the concerns connected to imports of the goods. We are sorry for Russian consumers to lose one of the major corn and soy suppliers especially under the conditions of a soaring inflation rate," the embassy's press secretary, William Stevens, told RIA Novosti.
The U.S. Department of Agriculture's Animal and Plant Health Inspection Service issued this statement in response to RUssia's action: "We are extremely disappointed that the Russian government has taken this precipitous action. The U.S. government has been attempting to work with Russian authorities to address their perceived concerns about U.S. popcorn and soybean imports, including a high-level technical call with Russian authorities on February 9, 2016. The United States exports soybeans, corn and popcorn to countries around the world. It is unfortunate that, at a time when Russian consumers are facing double-digit inflation, the Russian market would be deprived of a major supplier of safe corn and soybeans."
---
Russia set to ban US corn, soybean imports
Russia's agriculture watchdog said Wednesday that it is going to ban imports of corn and soy from the United States starting next week over 'unsafe' and 'infected' product. Russian officials held a phone conversation with their US counterparts Tuesday during which 'expressing serious concern over continued shipments of grain product that is unsafe…'