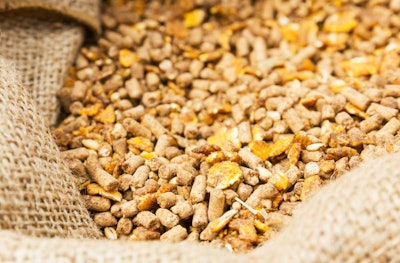 'Dynamic feed manufacturing changes and capabilities' cited as reason for closure
Land O'Lakes will close its Purina Feeds manufacturing plant in Sheldon, Iowa, this summer, a Land O'Lakes spokesperson told Feed Strategy.
"Purina Animal Nutrition has announced its intent to cease manufacturing of Purina Feeds at the Sheldon, Iowa facility, effective July 1, 2022. Our Purina Feed plants at Sioux City, Iowa, and Sioux Falls, South Dakota, as well as our Nutra Blend feed plant in Mason City, Iowa, will continue manufacturing Purina Feeds. We are grateful to the community for its support," the spokesperson said in an email.
Employees who work at the Sheldon plant will be able to apply for jobs at the company's other locations.
According to a report, Purina Animal Nutrition regional director Jim Jackson sent an email on March 31 to Purina member cooperatives and Purina feed dealers announcing the company's intent to close the facility. The report said the decision to close the plant "was driven by dynamic feed manufacturing changes and capabilities in northwest Iowa."
Purina parent company Land O'Lakes is an American farm cooperative. U.S.-based Purina Animal Nutrition, its wholly owned subsidiary, constitutes the core of Land O'Lakes' animal nutrition division. Land O'Lakes does business in all 50 American states and upward of 50 countries. In 2020, according to Feed Strategy's Top Feed Companies database, Land O'Lakes produced 13.5 million metric tons of animal feed.