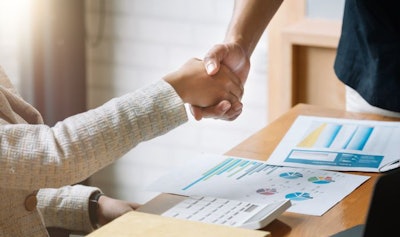 While packaged meats and pork continue as core businesses, these were out-performed by other products, which include poultry meat.
For the last financial year ending December 31, 2021, WH Group increased overall revenue from all its operations by 6.7% to US$27.29 billion. At US$1.97 billion, operating profit was 13.7% higher year-on-year. Meanwhile, reported earnings before interest, taxes, depreciation, and amortization (EBITDA) figures were also higher than in 2020, before and after biological fair value adjustments.
Strong results for packaged meats
Contributing to the boost in revenue were higher sales in two of the group's product groups — packaged meats and pork — which increased by 1.3% and 10.5% in volume, respectively.
In terms of revenue, the firm's sales of its core business — packaged meats — were up 13.5% at US$13.80 billion, while those of pork slipped by 2.7% to US$11.97 billion. Sales of all other products — which include the slaughtering and sales of poultry — rose by 34.6% year-on-year to US$1.52 billion.
At US$1.90 billion, operating profit from packaged meat accounts for the major part of WH Group's overall operating profit of US$1.97 billion. In 2021, the firm turned the previous year's loss on its other products category to a profit of US$68 million. However, the pork business generated an operating profit of just US$3 million — down from US$341 million in 2020.
Geographical performance shifts
Compared to the previous year, China operations contributed slightly less to WH Group's overall revenue and operating profit than in 2020 at 38.5% and 47.3%, respectively.
In contrast, at 52.0% and 46.7%, respectively, contributions by the U.S./Mexico businesses contributed more to revenue and operating profit of the group than in the previous year.
European operations accounted for most of the remaining income and profitability — US$1.08 billion in revenue, and US$108 million in operating profit.
According to the year-end report, declining sales volume in China in 2021 was due to a lack of momentum in the domestic consumer market despite the launch of new products by WH Group. In the U.S., however, foodservice and industrial demand were showing signs of recovery in 2021 since the coronavirus (COVID-19) pandemic.
For the group, an increase of almost 13% in sales volume in Europe was driven by its acquisition of the Mecom Group, and growth in some of the region's key brands.
Capital investment in 2021
For 2021, the group reports that most of its capital investment in China went to establish two vertically integrated poultry production facilities, one for raising hogs, and upgrades to pork and packaged meat premises. Primarily, these were funded by the public issuance of new A shares of a non-wholly owned subsidiary of the Group, Shuanghui Investment & Development Co. Ltd., in October 2020.
In the U.S., expenditure last year was focused on the modernization of processing plants, as well as upgrading packaged meat production lines. Plant expansion and improvements received investment in the European operations.
Recent acquisitions and plans
In June 2021, WH Group completed the acquisition of 100% of the equity in Mecom Group, which includes Schneider Food and Kaiser Food. It operates two processing facilities in Slovakia, and two in Hungary. The group reports that the move aimed to build a strategic footprint in Central Europe.
Within a month, the group announced it had increased its interest in Granjas Carroll de Mexico from 50% to 66%. As well as selling live pigs in Mexico city, this firm also operates a plant processing around one million hogs per year.
Furthermore, WH Group also reports its interests in some joint ventures. In the U.S., it is involved in renewable natural gas from hog farming operations. In Mexico, its interests include integrated hog producer, Norson Holding.
In order to diversify its business further, the group is reported to be looking to make acquisitions in Europe.
CEO Guo Lijun said the company is actively seeking further European targets, and is ready to make acquisitions, according to Asia Nikkei. As well as last year's acquisition of Mecom, this source reports that the group increased its stake in Pini Polonia of Poland in 2019.
More on WH Group
Listed on the Hong Kong stock exchange, WH Group has operations in the People's Republic of China, U.S., Mexico, and selected markets in Europe and elsewhere in Asia.
According to the year-end report, the group's workforce totaled 107,000 (as of December 31, 2021). Of these, around 50,000 were in China, 40,000 in the U.S./Mexico, and 17,000 in Europe.
After an investigation by local media, the Group's China company Shuanghui recently apologized for food safety breaches at one of its Chinese plants, reported Reuters.
Last year, WH Group removed an executive director for embezzlement. Shortly afterwards, the group's CEO stepped down.
According to WATTPoultry.com's Top Companies database, WH Group is among the largest meat processors in China. While the bulk of WH Group's operations focus on pork production, the company also raises and processes about 700,000 metric tons of chicken per year. WH Group subsidiary Smithfield Foods also owns the poultry producer Animex, Poland's biggest producer of pork, poultry and processed meat products. That company exports to 40 countries in Europe, Asia, North America and Africa.
WH Group produced 5.8 million metric tons of animal feed in 2020, ranking it the world's 18th largest feed producer, according to Feed Strategy's Top Companies database.