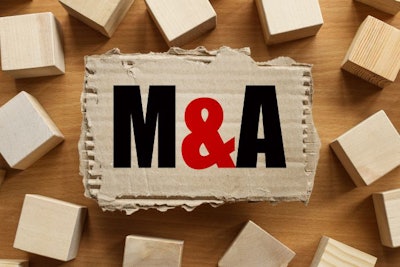 Both companies manufacture livestock feeds and are based in the United Kingdom.
Humphrey Farms Ltd. has sold 100% of the share capital of Humphrey Feeds & Pullets to Wynnstay Group Plc.
Based in the southern English county of Hampshire, Humphrey Feeds & Pullets sells around 110,000 metric tons (mt) of poultry feeds annually to customers across the south of the United Kingdom (U.K.)
As well as the poultry feed business, Wynnstay will also acquire the share capital of the associated business, Humphrey Pullets Ltd. It supplies point-of-lay pullets.
In cash at completion, the initial consideration for these acquisitions is reported as GBP9.5 million (US$12.4 million). Depending on the achievement of certain performance targets, there may be an additional deferred payment of up to GBP2 million.
In order to fund the acquisition, Wynnstay Group has entered into a new GBP12.5 million revolving credit facility
For the Wynnstay Group, chief executive Gareth Davies sees many synergies in the acquisition.
"Humphrey is a long-established, family-owned business, with an 85-year history, which prides itself on 'advancing poultry performance,'" he said. "The acquisition will significantly extend our trading footprint in the south of England, enlarge our market share of poultry feed — a key target sector for us — increase our feed manufacturing capacity, and bring additional farmer customers."
There will be no change in day-to-day business for customers of Humphrey Feeds and Pullets, according to managing director, Neil Richardson.
"The poultry sector continues to consolidate with the increased demands of retailers and packers," said Humphrey's sales director, Martin Humphrey. "It is essential we continue to develop as a business, ensuring we invest in new technology, product development and operational efficiency, to achieve this we require a like-minded investor."
The business will continue to operate as Humphrey Feeds & Pullets, as a subsidiary of Wynnstay Group Plc.
New state-of-the art facility
For the time being, feed production is set to continue at Humphrey Feeds & Pullets' facility in Twyford in Hampshire.
With the acquisition, however, Humphrey's mothballed site at Calne is to be redeveloped. Planning permission is already in place for the site in the southwest English county of Wiltshire.
Capital expenditure required for the redevelopment project is around GBP13.0 million, forecasts Wynnstay Board.
With an annual capacity of around 185,000 metric tons (mt) of the feed, full completion of the new state-of-the-art feed mill is scheduled for 2024. The plant will produce diets for cattle and sheep, as well as poultry.
More on Wynnstay Group
Founded in 1918 as a farmer cooperative, Wynnstay Group converted to a public limited company in 1992.
According to the firm's website, it continues to focus on farmers and the rural community. As an agricultural supplier, it supports livestock and arable farmers to produce food in a sustainable, environmentally friendly and profitable way.
In the financial year ended February 2021, the group generated profit as earnings before interest, tax, depreciation and amortization (EBITDA) of GBP1.789 million on revenue of GBP41.45 million.
Prior to the acquisition, Wynnstay Group viewed poultry feed as a target sector for growth. Together with Humphrey, Wynnstay's share of the free-range egg market is expected to rise to 11% from the current 6%. Furthermore, the addition of organic poultry feeds will expand the group's product range.
More of Humphrey Feeds & Pullets
As a long-established family firm, Humphrey Feeds & Pullets began in 1932. Since then, the business has grown to become a well-known brand in the U.K. poultry sector.
In its 2021 financial year, the firm achieved sales of around 109,000 mt of poultry feed to its customer base of 200 farmers. Its market share is around 5% of the U.K. market for free-range layer feeds, and 30% of the organic poultry feed market.
Pullet rearing is seen as a support for the firm's main feed business. For the current year, production is expected to be around 1.1 million birds. Typically, these birds are sold prior to the start of egg laying, at around 16 weeks of age. Humphrey's pullet rearing accounts for around 7% of the firm's total feed sales.
For the financial year ended February 2021, Humphrey Feed & Pullets generated revenue of GBP39.51 million. Pre-tax adjusted profit in that year was GBP1.16 million.