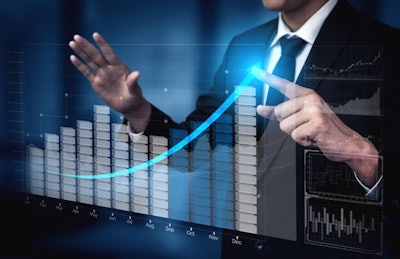 Animal nutrition unit's results driven by stocking effects due to uncertainties about supply chains and inflation
DSM's animal nutrition unit saw "exceptionally strong demand" in the fourth quarter, according to financial results released on February 15.
Overall, a very good fourth quarter contributed to strong full-year results for 2021, the company said.
"2021 was a pivotal year for DSM and our people in which we accelerated our journey towards becoming a fully focused health, nutrition and bioscience company," said co-CEOs Geraldine Matchett and Dimitri de Vreeze in a statement. "In line with our purpose-led strategy, we took further significant climate action and set a more aggressive path toward net zero. We also launched ambitious new food system commitments to target and measure where we can best make a meaningful impact on the health of people and the planet through our core activities."
DSM's new health, nutrition and bioscience (HNB) structure became effective on January 1, 2022. HNB is organized in three newly created business groups: food and beverage; health, nutrition and care; and animal nutrition and health. Financial re-statements for the new reportable operating segments will be provided prior to the publication of the first quarter 2022 results for comparison purposes. The reportable operating segments of materials and corporate activities have not changed.
The animal nutrition segment's strong fourth quarter results due to strong demand were driven by stocking effects due to uncertainties about global supply chains and accelerating cost inflation. Animal Nutrition realized 7% higher prices in the quarter and further price increases will be effective as of 2022. The unit delivered 10% volume growth with ongoing good business conditions, as well as an 18% organic growth.
DSM said all species performed well, especially ruminants and poultry, and with aquaculture showing improvement with the gradual reopening of foodservice. Regionally, China and Latin American were strong.
"We are well positioned going forward, with an exciting innovation portfolio of sustainability-focused solutions with considerable growth potential such as our methane-inhibiting livestock feed additive Bovaer," Matchett and de Vreeze said. "We have a positive outlook for 2022 in line with our mid-term strategic targets for our health, nutrition and bioscience activities."
DSM announced in November 2021 that it was planning to realize large scale production capacity for its novel methane-reducing feed additive for ruminants, Bovaer, with a new plant at its existing site in Dalry, Scotland, supported by Scottish Enterprise.