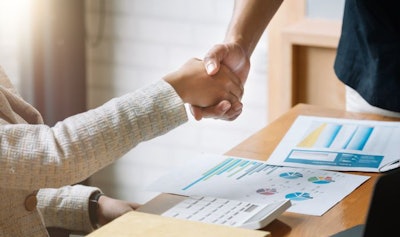 Acquisition will add block press line and more milling capabilities
Trouw Nutrition, the animal nutrition division of Nutreco, has completed the acquisition of a plant in Southern Texas from ADM Animal Nutrition.
"This acquisition takes our vision to a higher level, adding a greater depth of resources across a broader base of customers," said Clifton Morgan, general manager, Hi-Pro Feeds.
Trouw Nutrition USA is purchasing and integrating the plant into its Hi-Pro feeds organization.
"With this addition, we see a clear path for Hi-Pro to fuel further growth in support of Trouw's position as a global leader in animal nutrition," said Dan Baker, managing director, Trouw Nutrition USA.
The plant will bolster Hi-Pro's expansion by incorporating the block press line and other milling capabilities. The two businesses have begun integrating their operations and services during a 12-month transition period, with Hi-Pro providing toll milling services to ADM. Trouw said the facility will primarily serve the dairy cow and calf sector.
According to Feed Strategy's Top Feed Companies database, Nutreco acquired Hi-Pro Feeds in June 2017. As part of the integration, Nutreco's combined animal nutrition businesses in North America, consisting of Shur-Gain, Landmark and Hi-Pro Feeds, began to do business under the name Trouw Nutrition. Nutreco, based in the Netherlands, was the world's 10th largest animal feed producer in 2019, according to Feed Strategy's World's Top Feed Companies survey.