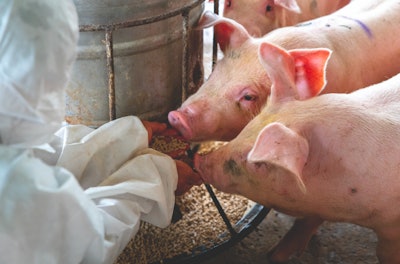 CEO says decision was made in the best interests of local farmer-owners
Landus Cooperative has discontinued its plans to build a new feed mill in Yale, Iowa, according to a report.
The cooperative had announced in February that it would build a new mill with a capacity of 400,000 tons, primarily for swine feed.
But in a Raccoon Valley Radio report this week, Landus representatives said they would not continue with their plans for the facility. CEO Matt Carstens said another feed mill had opened about six miles away from the planned facility and customers were concerned about the distance between the two mills.
"Really, we had to make the tough decision coming out of summer here right into fall that this was starting to look a little questionable in how it would really impact the communities and our families if we built it," Carstens said in the report. "And remember, for your listeners, every dollar that Landus spends is the farmers', right? Because we are a cooperative and we're owned by those farmers, so we need to make sure when we make these decisions that it's right for the farmers, it's the right spend. And this just didn't make it to the finish line with some of the changes in the marketplace with other feed mills, feedback from large feed customers, it just wasn't adding up."
In a video message to farmer-owners posted on Landus' website on November 18, Carstens addressed the cooperative's recent staffing reductions.
"We did have to make the tough decision a week ago that we were going to do a reduction in force. This affected a percentage of our employees across all aspects," he said "Although these are challenging decisions, and I saw this with a heavy heart for those that were affected, but we do move on now with a company that's right sized for the business we have today and in the future."
Landus Cooperative is made up of approximately 7,000 member-owners. It offers agronomy services, precision ag, field services, soybean seed, grain marketing and animal nutrition, and manufactures a line of specialized feed for dairy cows, which is distributed globally. The cooperative has 600 employees and serves more than 60 communities in Iowa and Minnesota.