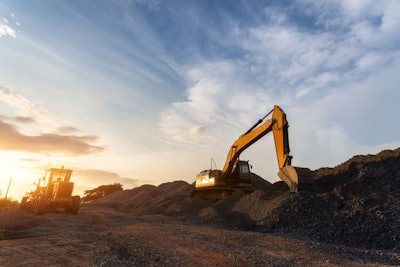 New facility in Hempstead County will replace 2 others and feature rail access
Tyson has begun construction on a new US$65 million feed mill in Hempstead County, Arkansas, according to a report.
The new poultry feed mill will employ 50 people and will replace other facilities in Hope and Nashville, Arkansas.
The 320-acre site has rail access, allowing for a more reliable supply of feed.
"Now, they're trucking in feed every day and there's always a chance you could run short or whatever, but being able to have a 100 rail cars on-site assures a continuous supply of feed," Hempstead County Quorum Court District 4 Rep. Ed Darling told KTAL News.
State Rep. Danny Watson told the TV station that the rail access is what attracted Tyson to the location.
"That is one of the big factors also in early visits with Tyson officials that really did attract them to this location here, the railroad is going to be tremendous," Watson said.
Construction on the new feed mill is expected to be complete by the end of 2021.
Tyson, which employs 1,300 people in Hempstead County, did not respond to a request for comment on the project.
According to Feed Strategy's Top Feed Companies database, Tyson produced 10 million metric tons of feed at its 32 feed mills across North America in 2018. It is the ninth largest feed producer in the world and the second largest poultry company in the world, according to WATTAgNet's Top Companies database.
Tyson announced its earnings report for the second quarter of fiscal year 2020 on May 4. For the quarter, Tyson Foods saw its net income decline from $430 million for the second quarter of 2019 to $367 million for the most recent quarter. The company's chicken segment saw its operating income drop from $141 million to $99 million on a year-over-year basis. Net income for its beef, pork and prepared foods segments also dropped, but its international segment went from an operating loss of $7 million to an operating income of $9 million.