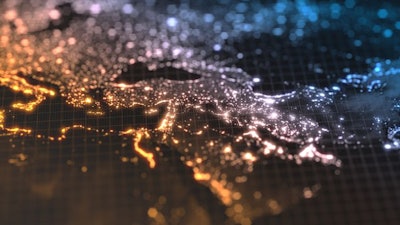 The 10 largest animal feed manufacturers in the Middle East produced more than 15 million metric tons (mmt) of compound feed in 2017, according to WATTAgNet.com's Top Feed Companies database.
Read on to find out more about the top 10 animal feed producers in the Middle East in 2017. Click on the company's name to get more information from WATTAgNet.com's Top Feed Companies database.
ACOLID is a joint-stock company based in Saudi Arabia and shared by 12 Arab states. Through several subsidiaries involved in breeding, production and processing, the company performs all technical, agricultural, industrial and commercial activities concerned with the production, processing and transport of animal products and other commodities – including feed production for its livestock. Animal products include red meat; chilled, processed and frozen chicken; fattened lambs and calves; dairy products; and table eggs.
Arasco Feed is a major feed supplier and part of ARASCO. Based in Saudi Arabia, it has four feed mills that produced 1.8 mmt of compound feed in 2017.
Abalıoğlu, Turkey's first private feed company, continues to lead the country's agriculture, livestock and food sectors. In addition to feed production for livestock and fish, Abalıoğlu also operates as an integrated producer of meat and fish products, under the brands Lezita and Lezita Balck (Fish). In 2015, Abalıoğlu rebranded its livestock feed line from "Abalıoğlu Feed" to ABALIM.
CP Standart Gida Sanayi Ve Ticaret is the Turkish operation of CP Group, based in Istanbul. As the first integrated poultry producer in Turkey, the company has several modern facilities from breeding through further processing. In the feed market, CP produces mainly broiler feeds under the brands CP and CP YEM.
Poultry integrator Banvit, which also operates under the names of Banvit Foods and Agra Food in Romania, has 70 breeder houses. Banvit owns the brand names Banvit, Gozde, Tadpi and Korpe. It has five feed mills that produce poultry and ruminant feed.
Ambar, a member of the Granot federation of Israeli farming communities, is the largest animal feed producer in Israel, with 34 percent market share. In addition to full ownership of Ambar Feed Centers, Ambar also is invested in several poultry operations, including Alef Bar (100 percent), Ramit (50 percent), Efrat (50 percent), Cornish Hen (50 percent) and Mekorit Bar (50 percent). It has several poultry joint ventures with Tnuva Food Industries in Israel.
Matli owns the Proyem brand of animal feed. The company also produces table eggs. It has six feed mills that produce poultry and ruminant feed.
Miloubar, part of the Milouot Group, operates one of the biggest premix-producing plants in Israel. The plant produces livestock feeds and supplies raw materials for cattle farms and animal feeding facilities. Miloubar produces more than 220 kinds of compound feeds for broilers, layers, breeders, turkeys, fish, ostrich, pigs, cattle and sheep. The company is the second largest in Israel with 26 percent market share.
Senpiliç Gida Sanayi operates a state-of-the-art slaughterhouse that uses a 'rapid rigor system,' intended to make the meat more tender. It has two feed mills that produce poultry feed.
Keskinoglu is the largest producer of table eggs in Turkey. Additionally, the company operates 400 broiler farms. The company exports products to more than 75 countries on five continents. It has two feed mills that produce poultry feed.