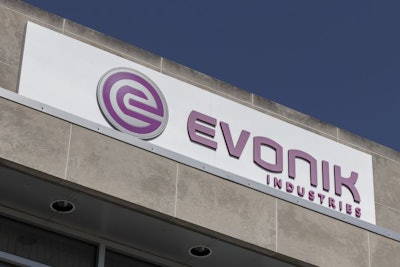 EUR25 million investment will expand and upgrade a facility in Wesseling, Germany, that produces methylmercapto-propionaldehyde
Evonik will develop and expand its German plant that produces methylmercapto-propionaldehyde (MMP), an organic compound that is integral in the production of DL-methionine.
The company said it has invested EUR25 million (US$27.3 million) in the plant in Wesseling, Germany, in a move to strengthen its methionine production network.
"With this investment, Evonik is strengthening the European methionine network to safeguard the long-term supply of MMP to our MetAMINO production hub in Antwerp, Belgium," said Gaetano Blanda, head of Evonik's animal nutrition business line, in a press release. "The move underscores our commitment to serving and expanding the global DL-methionine market and secures the best possible supply security for our customers."
Evonik has three global production hubs: in Europe (Antwerp, Belgium), Asia (Singapore) and the Americas (Mobile, Alabama). In October 2020, it said it would close its plant in Wesseling, Germany – the smallest of its DL-methionine production plants – and invest in upgrades at the facility. Consolidating production at these hubs ensures a reliable product supply as well as offering opportunities for cost-efficient debottlenecking and future expansion, the company said.
"The conversion and expansion of the plant in Wesseling has been made possible by the development of a new production process, that will allow to avoid the storage of chemical intermediates, such as acrolein, at the site," Evonik said.
This new production process increases efficiency and enhances safety, said Jan-Olaf Barth, head of Evonik's Essential Nutrition product line.
"This investment is a building block of our global methionine asset strategy with the clear goal of being the cost and technology leader in all regions, and the reliable partner for our customers," he added.
Evonik resumed operations at its Mobile, Alabama, site in May 2022 after adjusting the plant's manufacturing capacity during the COVID-19 pandemic. From that facility, the company supplies its U.S. milk and dairy customers with Mepron – a special methionine formulation which prevents degradation in the rumen and fosters balanced nutrient supply of dairy cows.