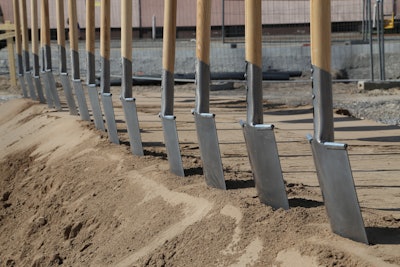 mwolf112 | BigStock.com
A groundbreaking ceremony has been held for a new research facility, known as the Forage-Animal Production Research Unit (FAPRU), on the University of Kentucky campus.
The ceremony was hosted by the U.S. Department of Agriculture's Agricultural Research Service (ARS) and the University of Kentucky's College of Agriculture, Food and the Environment (UK-CAFE), which will house the new facility.
"Agricultural research bolsters economic growth and enhances food quality and safety all while combatting the climate crisis," said USDA Secretary Tom Vilsack. "Today's groundbreaking builds on more than two decades of partnership with the University of Kentucky, while demonstrating USDA's latest commitment to pushing the boundaries of what is possible for agriculture, and to creating profitable and sustainable systems, rooted in science, that will advance farmers' production for years to come."
Upon completion, targeted for 2026, the new FAPRU building will encompass approximately 52,600 total square feet of office, supporting a research laboratory space, as well as a collaborative area, headhouse and eight-bay greenhouses. It will be staffed by six ARS scientists and seven university researchers, along with laboratory technicians and administrative personnel.
"The groundbreaking of the new Forage-Animal Production Research Unit building reflects USDA's commitment to developing innovative research and cutting-edge solutions that help our farmers be more productive, profitable and resilient," said USDA Chief Scientist and Under Secretary for Research, Education and Economics Dr. Chavonda Jacobs-Young. "It also underscores the importance of our partnerships with land-grant universities and USDA's efforts to ensure today's scientists and researchers are working in state-of-the-art facilities equipped with the tools they need to take on the world's greatest agricultural challenges."
The groundbreaking ceremony highlighted community, state and legislative support for ARS and UK's longstanding collaboration on a premier forage research program.