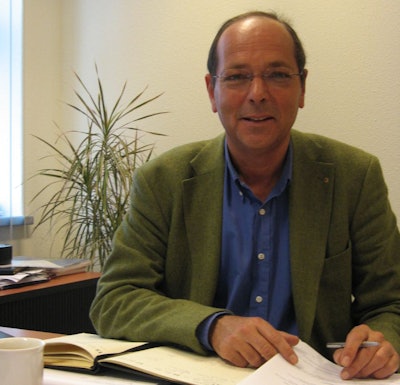 Actively played a key role in expansion of the event since 1986
Hendrik Jan Dirk "Henk" van de Bunt, 74, former board member and general manager of Victam International B.V., died February 1, 2023.
Van de Bunt was well known in the animal feed and grain processing industries and had worked with Victam since becoming a board member in 1986. He became chair in 1991 – the first year of Victam Asia – and director of Victam in 1999. Van de Bunt was active in the expansion of the Victam global trade fair, which started in 1965, and played a key role in its technical advisory committee as a former owner of a compound feed business in Nijkerk, the Netherlands.
Van de Bunt "ensured, among other things, that Victam developed into the most authoritative trade fair in the world in the area of supplies to the animal feed industry and the grain processing businesses," according to a statement from Victam. "During his time as a director, Henk visited the exhibitors consistently and with an open outlook so that they could express their requirements and demands. Decisions required diplomatic skills and he could be entrusted with that."
He had also previously served on the board at IFF, the compound feed technology research institute in Braunschweig, Germany, for more than 20 years. He served as chair of the International Feed Industry Federation (IFIF) for six years.
A memorial service is scheduled for February 11 in Nijkerk, the Netherlands.