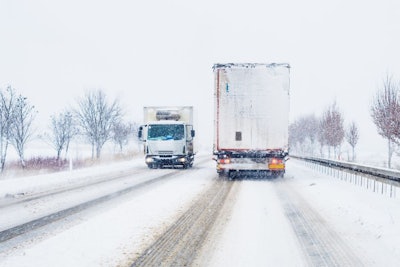 Temporary emergency declaration comes after winter weather tightens supply of live poultry, feed products
Kentucky Transportation Secretary Jim Gray has issued an emergency order that temporarily waives drive time limits for delivery and transport of agricultural and feed products due to winter weather that has tightened the supply chain.
Gray issued the order on December 27, and it will remain in effect until January 20.
A period of prolonged period of below-freezing temperatures and icy conditions across Kentucky, the order said, "have led to a tightening supply situation, and market demand has led to a sharp decline in feed inventories and delays in transporting live poultry from farm to other processing locations." The conditions have also "resulted in distribution and delivery problems for livestock feeds, particularly poultry feed."
According to the order, Gray declared a state of emergency, exempting commercial motor vehicles and their operators from the hours-of-service rules for transport of feed products and live poultry.
All other safety requirements remain in full force and effect, and drivers operating under the authorization of the emergency declaration should have a copy of the order in the cab of the vehicle.