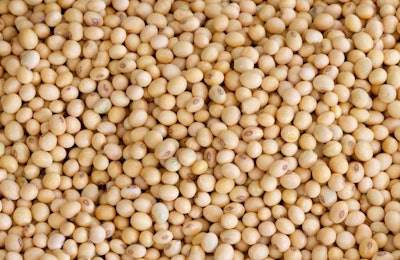 Imports of soybeans and canola have been held up at a seaport for a prolonged period, leaving the country's feed and poultry sectors desperate for these much-needed raw materials.
Pakistan's poultry sector is under immediate threat. According to the national poultry body, this threat comes from a severe shortage of feed ingredients.
In recent days, Dawn has reported that essential supplies of soybeans and canola (rapeseed) are kept in limbo at the seaport in Karachi.
If the shipments are not released very soon, the people of Pakistan will face shortages of poultry meat and eggs. Other sectors such as dairy and aquaculture are facing the same difficulties.
Furthermore, the country's poultry industry may collapse, said president of the Pakistan Poultry Association (PPA), Chaudhry Mohammad Ashraf. He said feed production has ground almost to a halt across the country because of a shortage of feed ingredients. The shortage is particularly acute for soybeans and canola, with Pakistan relying almost entirely on imports.
In the capital city, Islamabad, PPA members have been holding a protest, calling for the immediate release of these materials.
Feed mills, farms face closure
Already in mid-November, there were warnings that Pakistan's feed and poultry sectors were facing extreme pressure from a shortage of these key feed ingredients.
President of the Rawalpindi Chamber of Commerce and Industry, Saqib Rafiq, said 300,000 poultry farms were facing closure. Furthermore, reported The Express Tribune, 300 feed mills were being affected.
According to Rafiq, the root cause lay in the delayed clearance of 130,000 metric tons (mt) of imported soybeans. Worth around PKR22 billion (US$98 million), this key feed ingredient is stuck in Port Qasim as a result of bureaucratic confusion.
Port delays impact poultry, other sectors of Pakistan
For poultry farmers in Punjab, steeply rising feed prices are driving both the increased costs of poultry products for consumers. Furthermore, around half of the poultry sheds are being closed in this central-eastern region of the Pakistan, reported Business Recorder at the end of November.
In order to remain in business, the farm-gate price of chicken meat should be around PKR450 per kilo, according to the Broiler Farmers Association Punjab. However, its chairman Sardar Tajjamal Hussain said the current price is just PKR260. At this rate, costs of production are not covered.
Over the past six months, feed prices are reported to have risen by as much as PKR2,200 to PKR7,200 per 50-kg bag.
Hussain added that a reduction in poultry production would likely have knock-on effects for other sectors. As most of the corn produced in Pakistan is used by the poultry industry, growers of this grain will face additional challenges if the poultry industry were to collapse, he said. Similarly, the feed industry also channels significant quantities of wheat and byproducts such as broken rice and rice husks into poultry feed formulations.
With five ships containing imported soy awaiting clearance at the port, Hussein said that supplies within the country are becoming ever more expensive.
Possible reasons for non-clearance of imports
Underlying the delays in releasing the shipments may be the country's economic challenges, according to an op-ed piece in Pakistan Observer. At the highest level of the coalition government, officials maintain the country is no longer at risk of default.
Prime Minister Shehbaz Sharif has said the government is making every effort to strengthen the national economy, giving priority to measures that minimize price hikes in essentials such as food.
Despite these assurances, the source reports that the Finance Division still has a shortage of foreign exchange. As a result, it is alleged, imports such as the feed raw materials are still awaiting official clearance.
In an op-ed piece in Business Recorder earlier this week, it is alleged that the imported soybeans are being held in port because of a lack of clarity over Pakistan's regulations over genetically modified (GM) materials. According to this article, flagging the shipments of soy and canola was carried out by the country's Customs Intelligence because the materials are GM.
For 2022, Pakistan was forecast to import around 2 million metric tons (mmt) of GM soybeans, according to the U.S. Department of Agriculture's (USDA) Foreign Agricultural Service (FAS). Around 40% was expected to be sourced from the United States.
Due to uncertainty regarding the Pakistan government's policy on imported soybeans, FAS has recently reduced its 2022-23 soybean import forecast for the South Asian nation from 2.5 mmt to 2.2 mmt.
More on poultry production in Pakistan
In Pakistan, around half of the meat consumed comes from poultry, according to the president of the Rawalpindi Chamber of Commerce and Industry. Furthermore, reported The Express Tribune, the sector employs 1.5 million people.
In 2020, national production of fresh chicken meat amounted to 1.657 mmt, according to the statistics arm of the United Nations' Food and Agriculture Organization, FAOstat. Egg output in that year was 946,000 mt. These are the latest figures for which data have been published by this source. In 2015, Pakistan's output was 1.170 mmt of chicken meat, and 761,000 mt of hens' eggs.