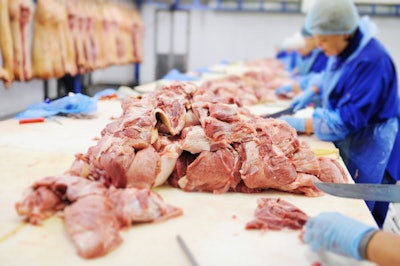 Company said operations will resume as soon as possible
Management at Canadian pork processor Olymel and its union workers in Vallée-Jonction have come to an agreement that will end a four-month strike.
The vote, held this week, will end the strike that began on April 28. The new six-year collective agreement will expire in March 2027.
According to a company press release, Olymel has taken steps to resume operations as soon as possible, but must first ensure that all equipment is in working order, that the plant is sanitary, and that workers are available to form teams for the day and evening shifts. The company believes that it could, in the best scenario, resume slaughtering as early as September 3.
Olymel's management has decided to maintain the evening shift at this plant and to renounce its abolition as previously announced in the event that the strike could have gone on longer. The 1,050 employees will therefore all be called back to work.
"Olymel is relieved to have been able to reach a common ground with union members at the Vallée-Jonction plant," said Olymel's first vice president, Paul Beauchamp, in a statement. "Working conditions and employee compensation will thus be improved, while maintaining the company's ability to operate in a highly competitive market. Olymel's management would like to salute the work and efforts of its negotiating team who spared no effort to resolve this conflict and meet the conditions for a settlement, as well as the professionalism of the Québec ministry of Labour's conciliation teams which accompanied the parties throughout most of the negotiations. Such a long strike is still to be deplored and lessons will have to be learned. The management of Olymel, for its part, will do everything in its power to ensure that plant operations resume in a calm and constructive atmosphere. Furthermore, I would like to highlight the great resilience of the pork producers heavily affected by this conflict."
The company said the plant should gradually regain its weekly slaughter capacity of 35,000 hogs.