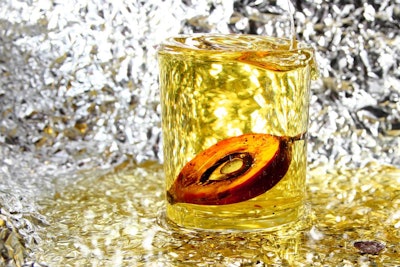 Will replace ingredient with substitutes across its value chain by 2023
European food producer Danish Crown will phase out the use of palm oil in its value chain by 2023, the company said in a statement.
Together with 20 other Danish companies, Danish Crown has joined the Danish Alliance for Responsible Palm Oil, which requires companies to publish action plans for how they will ensure the use of responsibly produced palm oil in Denmark and contribute to more responsible production globally.
The company said that consumption next year will be cut in half and palm oil will be purchased through Roundtable on Sustainable Palm Oil certificates.
In meat production, palm oil is primarily used in feed for slaughter animals, and therefore the phasing out must take place in collaboration with the Danish agrifood companies, which supply the feed to Danish Crown's owners.
Palm oil accounts for a very small part of the total feed mixture, and it is used as a binder, so it can be replaced relatively easily.
"However, we have owners who have signed long-duration feed contracts, so we cannot phase it out from Day 1, and therefore in the intervening period, certified palm oil will be purchased," said Preben Sunke, chief operating officer of Danish Crown.
Palm oil is used in feed for cattle and pigs, and can be replaced with other similar products, for example rapeseed or sunflower oil.