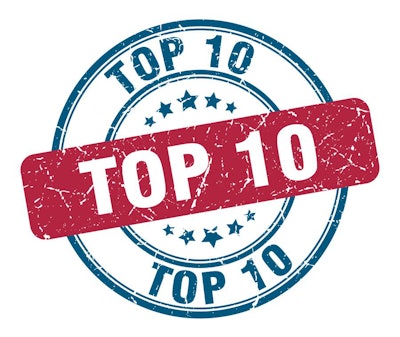 Find out what you missed in feed news and blogs from last month
See what topics were the most popular in the animal feed industry in February.
---
EW Nutrition, a global provider of animal nutrition solutions, announced that it has acquired the Feed Quality and Pigments business from Novus International Inc.
Over the past week, China's agriculture ministry has confirmed local media reports of a new outbreak of African swine fever (ASF) in Guangdong province.
Brazil's soybean harvest is still expected to exceed the nation's 2020 crop, but the increase may not be enough to counterbalance ongoing demand and rising prices for corn and soybeans, according to the U.S. Department of Agriculture (USDA).
Broiler feed prices are expected to be 7% to 20% higher this year than last year, which could result in a dip in broiler production in the second half.
Choline is "the most overlooked nutrient in monogastric nutrition," according to Ryan Dilger, PhD., of the department of animal sciences at the University of Illinois-Urbana Champaign. He spoke February 23 as part of the Balchem Real Science Lecture Series.
A former Cargill employee has been indicted on conspiracy and wire fraud charges for his role in an extensive bribery and kickback scheme that defrauded the company, according to the U.S. Department of Justice (DOJ).
The U.S. Department of Agriculture (USDA) says it has an African swine fever (ASF) vaccine candidate that is "promising" and "highly effective."
In the region of Eastern Visayas in the Philippines, around 3,000 pigs have now been culled as a result of African swine fever (ASF), reports Philippine News Agency (PNA).
The combination of African swine fever (ASF) and COVID-19 will continue to affect global pork production in 2021, but demand is expected to rebound in most regions, according to a new report from Rabobank.
Corn prices saw a slight decrease, and soybeans soon followed, after a predictable but conservative series of market projections by the U.S. Department of Agriculture (USDA).