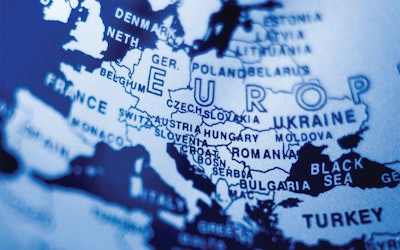 Feed industry welcomes creation of food contingency plan, noting need for 'integrated' policy
Drawing lessons from the ongoing COVID-19 pandemic, the European Union has proposed to begin drafting a food contingency plan designed to shore up food and feed supply chains during crises — but not all parties agree on the need for such a plan.
The European Commission, which aims to begin the formal contingency planning process during the fourth quarter of this year, accepted a first round of comments on the potential plan through January 13. Many contributors focused on the EU's success in handling the pandemic to date, with some noting areas of possible improvement, while others questioned whether increased bureaucracy would in fact improve an already effective system.
"Despite the COVID-19 pandemic, EU farmers and agri-cooperatives have been able to maintain a steady supply of safe, high-quality and nutritious food for citizens across the EU, thus ensuring food security," European farmers cooperative Copa and Cogeca wrote in comments to the commission. "This required hard work and sacrifices throughout the food supply chain. The success of the Common Agricultural Policy and the resilience shown by the agrifood chain must be recognized and better reflected in EU policies, including the Farm to Fork Strategy and the European Green Deal in general. Any policies that unilaterally weaken the competitiveness of European food systems and agriculture have to be avoided or offset by other policies."
FEFAC, the European Feed Manufacturers' Federation, also highlighted the industry's success in navigating the pandemic. Rapid response throughout the supply chain, including from the European Union, prevented serious disruptions within the feed industry, according to FEFAC. However, FEFAC noted that certain sectors, such as aquaculture, did not enjoy the same rapid response, highlighting what the federation described in comments to Feed Strategy as a need for a more inclusive approach that takes all food and feed supply chains into account.
FEFAC also welcomed the potential for a formalized contingency plan to create a central point of contact for stakeholders in the event of future crises, and noted potential synergies between crisis planning, and the feed industry's existing interest and expertise in biosecurity.
"We also see potential in analyzing how existing EU experience with other disease management guidance and risk management strategies could create synergistic effects for the drafting of broader public health crisis related guidance, within the context of the 'One Health' approach, maximizing the EU's capacity to identify risk" FEFAC wrote to Feed Strategy.