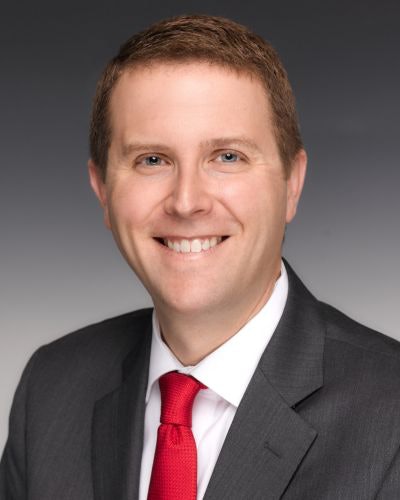 Will take office on March 1, succeeding Randy Gordon
The National Grain and Feed Association (NGFA) has named Michael J. Seyfert as its new president and CEO.
Seyfert is scheduled to become NGFA's top executive staff officer on March 1, succeeding Randy Gordon, who will retire by the end of March after serving nearly 43 years with the nation's largest and most diverse agribusiness association – the last eight as its president and CEO. In so doing, Seyfert will become only the seventh person to serve in that capacity at NGFA since its founding in 1896.
"We couldn't be more pleased to have Michael join NGFA's outstanding 13-member team of dedicated staff professionals," said NGFA Chairman JoAnn Brouillette, managing partner of Demeter LP in Fowler, Indiana. "He has the vision, energy, intellect, experience, leadership qualities and contacts in Washington to build on NGFA's already strong record of achievement in serving the grain, animal feed/animal food, grain processing and milling, and export industry. We're excited about what the future holds under his leadership as NGFA begins its 125th year in 2021."
"Joining the NGFA family during its 125th anniversary is an honor and a privilege. I am excited to lead one of the top agricultural organizations in the United States and its talented, dedicated staff into its next 125 years," said Seyfert. "NGFA has a history of vision and leadership that continuously moves the industry forward. It also provides services essential to the daily operations and success of its member companies. I understand the important value of these functions and am committed to their continued strength."
Seyfert continued: "I also thank Randy Gordon for his nearly 43 years of leadership and service to NGFA and its members. I congratulate and wish him all the best as he begins this next chapter."
Seyfert, who has extensive corporate and government experience, serves as director of government and industry affairs for FMC Corp., the world's fifth largest crop protection company. In that role, he coordinates and directs the company's federal, state and local North America government and industry affairs program.
Prior to joining FMC in February 2014, Seyfert worked from 1997-2013 on the staff of former Sen. Pat Roberts, R-Kansas, capped by serving two years as staff director of the Senate Agriculture, Nutrition and Forestry Committee from 2011-13. During that time, he managed a professional staff team of 12 and oversaw the development and Senate approval of the farm bill that became much of the foundation for final legislation enacted on February 7, 2014.
He also was Roberts' legislative director from 2005-11, during which time he interacted with five significant Senate committees on which the senator served: Agriculture, Nutrition and Forestry; Finance; Health, Education, Labor and Pensions; Ethics and Intelligence, the latter committee at a time during which Roberts also served as chairman. During his Capitol Hill career, Seyfert also represented the U.S. Senate on official government missions to Australia, Canada, China, Cuba, Singapore, Taiwan and Vietnam.
During his nearly 25 years working in the nation's capital, Seyfert has interacted and served in leadership roles with a host of agricultural producer, commodity and agribusiness associations. These include serving as chair and past vice chair of CropLife America's Federal Affairs Committee, co-chair of CropLife America's Trade Working Group, past co-chair of the National Corn Growers Association's Agri-Industry Council; and as a member of the Farm Foundation's Roundtable Steering Committee. During his Senate tenure, he also worked extensively with NGFA.
Seyfert received his undergraduate degree summa cum laude in agricultural economics and was a member of the Agriculture Honors Program at Kansas State University in Manhattan, Kansas, and subsequently earned a master of public administration degree from the George Washington University in Washington, D.C. Among various honors, he was selected for the FMC Keys to Leadership Program for those considered to be among the company's 25 emerging leaders globally, received the CropLife America Pillar Award, was a Stennis Bipartisan Congressional Staff Fellow, and was named the 2017 Outstanding Young Alumnus of the K-State College of Agriculture.
Seyfert is married to Christy Cromley Seyfert. The couple has two daughters – Sydney and Madison – and reside in Alexandria, Virginia.