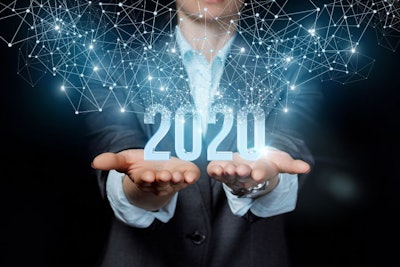 Take a look back at the most popular news stories on FeedStrategy.com from last year
Find out the most popular animal feed industry news articles from 2020.
---
U.S. Customs and Border Protection (CBP) agents have seized nearly 20,000 pounds of prohibited meat products from China from one U.S. port in just two months.
Elanco Animal Health Inc. says it will restructure its business — eliminating hundreds of positions — and has started to deleverage by making a US$100 million payment on the loan that financed its acquisition of Bayer Animal Health.
Technology has the ability to change the way poultry, egg and feed producers do business over the next few years.
Evonik has declared force majeure for its threonine amino acid product, ThreAMINO, as a result of the coronavirus (COVID-19) outbreak.
Elanco Animal Health Inc. is under investigation for alleged securities fraud, and a class action lawsuit has been filed on behalf of investors.
Layer hens fed a diet containing hemp seed produced bigger eggs with more omega-3 content.
The novel coronavirus (COVID-19) pandemic is expected to have the greatest impact on animal health and feed additive prices in 2020, according to Rabobank's "Poultry Quarterly Q2 2020" report.
Beyond the traditional proteins used in animal feed, several alternative protein sources are increasingly being used around the world — a trend driven by sustainability, availability and cost.
The novel coronavirus (COVID-19) pandemic has caused changes all along the food supply chain, from the feed mill to poultry production and consumption.
Rabobank has revised down its 2020 pork production forecast for major producing countries as a result of the uncertainties created by the novel coronavirus (COVID-19) pandemic.