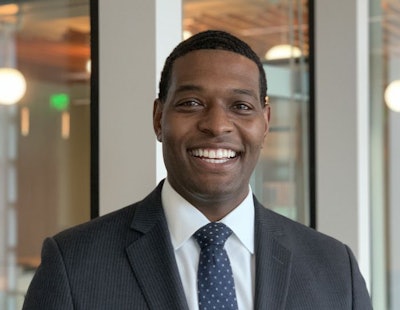 President-elect also names other key members of his climate team
President-elect Joe Biden has nominated Michael Regan to lead the Environmental Protection Agency (EPA). He has also named other key members of his climate team, according to the Biden-Harris Transition website.
Regan has been the secretary of the North Carolina Department of Environmental Quality (DEQ) since 2017, has worked on clean energy initiatives for the Environmental Defense Fund and began his career as an EPA staffer during the Clinton and George W. Bush administrations. He earned his undergraduate degree from North Carolina Agricultural and Technical State University and his master's degree in public administration from George Washington University.
The National Pork Producers Council (NPPC) applauded Regan's nomination.
"As DEQ secretary in North Carolina, a leading pork-producing state, he always had an open door, valued diverse points of view, and worked to find solutions that ensured science and data were guiding decisions," NPPC President Howard "AV" Roth said in a statement. "We hope those same qualities will be carried over to his leadership at EPA."
American Farm Bureau Federation (AFBF) President Zippy Duvall also welcomed Biden's announcement in a statement.
"As secretary of North Carolina's Department of Environmental Quality, (Regan) reached out to farmers and ranchers to better understand the challenges facing agriculture. He has a reputation for making decisions guided by science that also take into account input from the people who would be impacted the most," Duvall said.
In announcing Regan as his pick for EPA administrator, Biden also announced that he has selected New Mexico Rep. Deb Haaland as Secretary of the Interior, former Michigan governor and attorney general Jennifer Granholm as Secretary of Energy, environmental lawyer Brenda Mallory as Chair of the Council on Environmental Quality, former EPA Administrator Gina McCarthy as National Climate Adviser, and lawyer and policy adviser Ali Zaidi as Deputy National Climate Adviser.
"This brilliant, tested, trailblazing team will be ready on Day 1 to confront the existential threat of climate change with a unified national response rooted in science and equity," Biden said in prepared comments. "They share my belief that we have no time to waste to confront the climate crisis, protect our air and drinking water, and deliver justice to communities that have long shouldered the burdens of environmental harms. Together, on behalf of all Americans, they will meet this moment with the urgency it demands — and seize the opportunity to build back better with good-paying union jobs, climate-resilient infrastructure, and a clean energy future that benefits every single community."