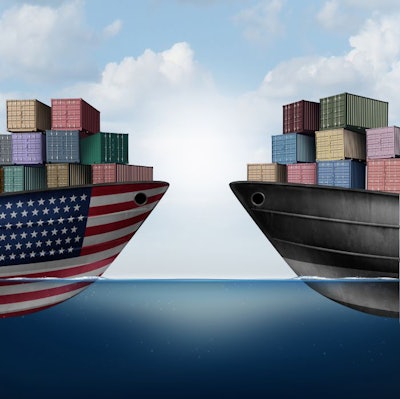 Currently chief trade counsel on the House Ways and Means Committee, Tai was instrumental in negotiating the US-Mexico-Canada Agreement
President-elect Joe Biden has nominated Katherine Tai for the United State Trade Representative (USTR), according to the Biden-Harris Transition website.
Tai is the chief trade counsel on the House Ways and Means Committee. Previously, Tai served in the USTR's Office of the General Counsel, first as associate general counsel from 2007 to 2011 and then as chief counsel for China trade enforcement with responsibility for the development and litigation of U.S. disputes against China at the World Trade Organization (WTO).
"Katherine Tai is a dedicated, deeply respected public servant and veteran international trade expert who has spent her career working to level the playing field for American workers and families," the transition website said.
Tai played a significant role in the negotiations leading up to the United States-Mexico-Canada Agreement.
Before joining USTR, Tai worked in the international trade departments in various Washington, D.C., law firms. From 1996 to 1998, she lived and worked in Guangzhou, China, teaching English at Sun Yat-Sen University as a Yale-China Fellow. She is a graduate of Yale University and Harvard Law School.
The position of USTR is subject to Senate confirmation. Tai is thought to have widespread support from members of Congress.
American Farm Bureau Federation President Zippy Duvall expressed support for Tai's nomination in a statement.
"America's farmers and ranchers rely on a fair marketplace to compete globally and it's more important than ever for them to have an ally fighting on their behalf," the statement said. "Ms. Tai has deep trade experience and a solid understanding of the need to enforce existing trade agreements while working with our trade partners to expand market access for America's farmers as they lead the world in growing healthy, affordable food."
Secretary of Agriculture nomination official
Biden has also officially named Tom Vilsack as his choice to lead the U.S. Department of Agriculture, as previously reported. Vilsack served eight years as Secretary of Agriculture during President Barack Obama's administration, was governor of Iowa for eight years and has served as a member of the Iowa Senate. After leaving the USDA, Vilsack has been president and CEO of the U.S. Dairy Export Council since February 2017.
Ohio Rep. Marcia Fudge was believed to have been interested in the position of Agriculture Secretary, but Biden has named her as his nominee to run the Department of Housing and Urban Development (HUD).