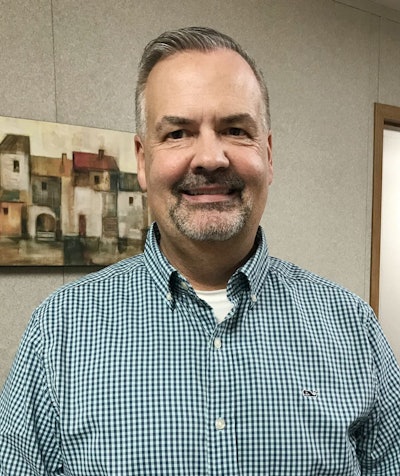 Executive Vice President Scott Fredericksen promoted
Scott Fredericksen has been appointed president of Perdue AgriBusiness, an independent operating company of Perdue Farms and among the largest U.S. grain companies.
"Scott is an accomplished executive with domestic and international agribusiness experience," said Randy Day, CEO of Perdue Farms. "Scott joined Perdue Agribusiness May 2019 as a business consultant and currently holds the position of executive vice president. Scott has provided strategic leadership in several key areas of the business. I look forward to his continued leadership to ensure we execute on our strategic plans for future growth across our diversified agribusiness organization."
Prior to joining Perdue AgriBusiness, Fredericksen had a long career with ADM (Archer Daniels Midland Co.) beginning with soybean crushing operations in the early 1980s. From 1998 to 2016, he held various key management positions, vice president of North American Oilseeds, president of the Specialty Food Ingredients Division, president of North America Oilseed Crushing Division, and president of Global Transportation. In 2016, Scott became the geographic president of ADM South America and joined the ADM Executive Committee helping to guide overall company strategies.
Fredericksen succeeds agribusiness veteran Dick Willey, who led Perdue AgriBusiness for more than 30 years. Willey will continue to work in the business focusing on government relations and ensuring a smooth leadership transition.
Since construction of its first grain receiving and storage facility in Salisbury, Maryland, in 1960, Perdue AgriBusiness has expanded and diversified its operations. Today, the company sources, purchases and processes agricultural commodities from more than 8,000 farmers and offers a diverse portfolio of products, including grains, soybean meal, blended feed ingredients and top quality oils for the food industry, and services from logistics to information management, including accounting, risk management and information technology.