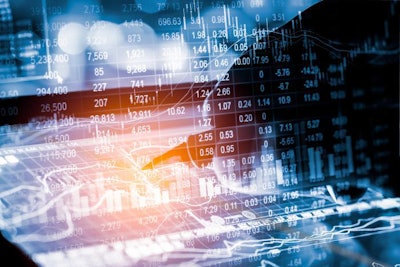 COVID-19 contingency plans ensured minimal disruption to operations
Anpario PLC, the international producer and distributor of natural animal feed additives for animal health, nutrition and biosecurity saw sales rise 13% to GBP16.2 million (US$20.6 million) and a 24% improvement in adjusted EBITDA to GBP3.4 million in the six months to June 30.
The company saw strong sales growth, particularly in the Americas, Asia and Europe and among its phytogenics and acid-based eubiotic products. Gross profits rose by 20%, helped by the contribution from the liquid bottling plant, commissioned in July 2019, enabling the group to bring previously toll-manufactured products in-house.
"I am delighted with this strong sales and profit performance, the period was extremely challenging as we faced the unprecedented impact of the COVID-19 global pandemic," said Anpario Chief Executive Richard Edwards. "Looking forward, we will continue the online and direct marketing tactics that produced such a strong first half performance and we remain confident of continuing the profitable development of the group."
"Our strong balance sheet provides us with the resources to expand our global reach and to undertake earnings enhancing and complementary acquisitions which may arise in these uncertain times," Edwards said.
Americas
Latin America continued its strong performance with sales growth of 16% compared with the same period last year. The company sees further opportunities in aquaculture in this region and expects to capitalize on recent product registration approvals.
U.S. growth picked up in the first half, delivering a 13% improvement in sales. The agriculture market has been affected by COVID-19 and the continuing U.S.-China trade dispute.
Asia
Sales were ahead by 28% compared to the same period last year. This includes China, where sales were flat but gross profit advanced 14%. China was the first country into lockdown in the first quarter of this year and this, combined with Chinese New Year celebrations, meant that sales activity only really started in the second quarter.
The swine industry is now showing encouraging signs of recovery as farmers restock after the African swine fever epidemic. The ban on the use of antibiotic growth promoters in animal feed, introduced after the period end, will be positive for Anpario.
Southeast Asia delivered the strongest performance of all regions with excellent sales and gross profit advances in the Philippines, Malaysia, South Korea and Indonesia. The region benefited from a number of business development initiatives including receiving important product registrations which now allows the local sales teams to market products directly to buyers.
The Middle East and Africa
After last year's strong performance, the region saw a decline in sales compared to the same period last year. The Middle East has been severely impacted by the COVID-19 pandemic as a result of canceled religious celebrations and pilgrimages, a fall in tourism and redundancies of foreign workers in the region.
Europe
The region showed strong sales and most countries had modest increases, although the U.K. delivered a very strong performance through greater demand for raw materials and feed hygiene products. Further opportunities are being targeted as Anpario can offer a quick turnaround of supply in contrast to most mainland European suppliers.