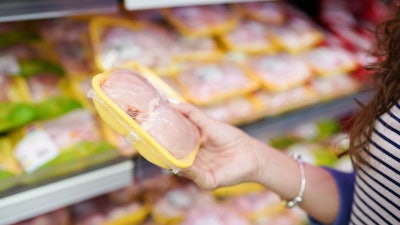 Agrifood producers and processors must adapt quickly to evolving consumer attitudes
Asia has recently seen "dramatic changes" in consumer behaviors and attitudes, and agrifood producers and processors must adapt quickly to these changes.
That's according to Chenjun Pan, senior analyst at Rabobank, and Elizabeth Hernandez, head of external affairs and sustainability, Asia-Pacific at Corteva Agriscience. They spoke August 26 during the Alltech ONE Virtual Experience session on the Asian market, "The Art of Adaptation: Evolving Agri-Business Models."
"Nowadays, consumers become more and more powerful because they have so many choices, and also they have much better information access than before," Pan said.
In Asia, price used to be the main factor in consumer food buying decisions, but with rising incomes and better access to information, consumer segmentation has been growing rapidly, while mass market is shrinking, she said.
Ecommerce has also grown, especially since the beginning of the novel coronavirus (COVID-19) pandemic.
"Ecommerce is a revolution to this whole supply chain because it not only brings a lot of changes to the consumer side, but also a lot of changes to the supply side," she said.
For example, Pan added, beef has performed well during the pandemic in China because ecommerce has provided increased market access.
Sustainability challenge
Consumers are also seeking more sustainability in the food system.
Hernandez said this is a challenge and an opportunity for producers and consumers to "really connect the dots there: For farmers to understand what consumer demands are, and for consumers to have a better awareness of the challenges of producing the food that they eat at the table."
She promoted the idea of "table-to-farm" agriculture in addition to farm to table.
"We want to have table-to-farm conversations so the more consumers understand the challenges that farmers face and the kinds of technologies that we bring that can help address some of those challenges, then the better it is for all of us and the quicker we can find a sustainable food ecosystem that can feed the 10 billion people that's to come in the future," she said. "A sustainable food and agriculture ecosystem is what we need, and probably bigger than any of the other challenges we've faced before."