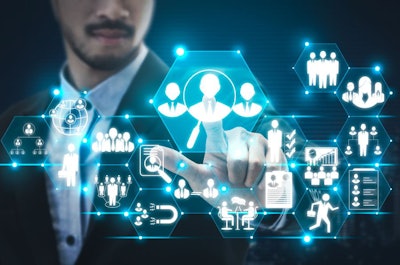 Public relations expert says employers need to have effective, open lines of communication with employees during uncertain times
The volatility and unprecedented nature of the novel coronavirus (COVID-19) pandemic means it's more important now than ever for employers to open the lines of communication with their employees.
Hinda Mitchell, president and founder of Inspire PR Group, spoke August 12 at the 2020 Midwest Poultry Federation Virtual Convention. She said employee engagement is more important than it's ever been.
"COVID-19 has had a significant impact on employer-employee relationships," she said. "We, as employers, have to remember that our employees are still struggling" with issues amplified by the pandemic, such as health care, finances, child care, education and fear of returning to work.
"We know that times have been tough for our teams and also for our industry overall," she said. "We've been hit hard. We've seen issues over the past few months dealing with outbreaks in our companies, or having issues with fulfillment and replenishment within our own companies. Our distributors may not be cooperating, and they also are facing their own challenges."
In recent months, the agrifood industry has faced price fluctuations in commodity markets, labor shortages and unfavorable climate for doing business.
"Everything's just harder than it used to be, and all of this is happening at a time when, as food producers, how we contribute to the food supply is critically important," Mitchell said.
The industry has a big role to play right now, but a lot of challenges, too, she added.
Communicate effectively to avoid negative outcomes
Some agrifood companies have received negative attention in the media, and it's important for employers to do and say the right things to maintain company morale and operations.
"It's really easy to get it wrong" in communicating – or not – with employees, Mitchell said. "Negative employee experiences really will have a negative impact on your brand and on your business."
"These negative stories are coming from workplace environments where the employer is not listening to the concerns from their employees or their customers, they're not complying with government guidance and best practices for opening and operating their businesses, they're failing to adequately communicate with their teams … and we have some businesses out there that simply have really just simply misplaced their priorities," she said. "They've let things get in the way of how they care for their teams right now, and that's then leading to all of those negative headlines."
Effective internal communications keep your team of employees – the backbone of your company – in the know.
"Communicating often and communicating openly will build trust, transparency, and alignment between you as an employer and your team of employees," Mitchell said.
Internal communications checklist
Aside from the obvious communications tools, such as face-to-face meetings, email and newsletters, employers should also utilize other, not-so-obvious communications tools, including providing supervisors with talking points, texting, a private employee Facebook group, or an intranet or hidden web page on the company's website.
Mitchell suggested this checklist of points to keep in mind for internal communications:
Communicate in digestible quantities
Communicate with employees where they are
Be better than you were before
Create meaningful feedback circles, with a two-way conversation
Care for the "whole employee"
Commit to listening
Leverage internal networks and teams to amplify your message
Flag missteps swiftly and correct course
Although the pandemic has brought on a lot of uncertainty, employers need to be able to anticipate what's to come and to manage employee expectations. Plan for the short term, prepare for the long term and let your employees know what those plans are, Mitchell said.