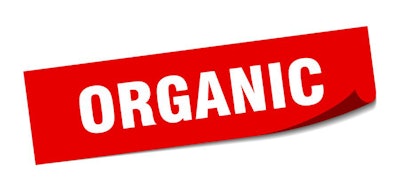 Proposed organic rules aim to curb fraud, but some say loopholes remain
The U.S. Department of Agriculture (USDA) has opened comments on a set of new organic rules it hopes will streamline operations, promote transparency and combat fraud, particularly within imported organic products. However, some within the organic industry say the USDA has failed to close key loopholes.
The new rule, which opened for public comment on August 5, calls for additional training of certifying agents and for the standardization of organic certificates. They require nonretail containers used to ship or store organic products to bear clear labels and require certified operations and agents to improve record-keeping processes. They also require the use of NOP Import Certificates for all organic products entering the U.S., and expect all entities in the organic supply chain, including importers, brokers and traders, to obtain certification.
Ryan Koory, director of economics at organics trading platform Mercaris, said the rules should go a long way toward reducing ambiguity and disorder in organic supply chains, though he said they could also temporarily make importing organic grain and feed products more difficult.
"As someone who watches organic imports, watching shops arrive carrying organic goods — it's kind of the Wild West," he said. "It takes some work to determine what's organic and what's not. That would no longer be hard to determine. There's a whole bunch of stuff that tightens up the supply chain.
"I call it pretty much everything we wanted the to do for the past four years," he said of the USDA's proposal.
However, adopting to the new rules could be a bit of a process, Koory said, estimating that there are at least 1,000 organic-related operations that would need to attain certification for the first time.
"There will probably be a period while this is being implemented that it could make it more challenging for people to import stuff," he said. Mercaris, he added, only recently gained USDA certification.
However, while the rules take steps in the right direction, John Bobbe, executive director of the Organic Farmer's Agency for Relationship Marketing (OFARM), said critical loopholes remain.
"There are a number of issues with this that hopefully will be addressed in the comment period, that may make this better," he said.
Take the labeling requirement, for example. Grain and soybeans fraudulently sold as organic are often mixed in with shipments of other products to avoid detection, Bobbe said. While the labeling requirement should help reduce this, there are still no uniform rules around how those products are tracked once they leave the port.
"The big problem has been that once these shipments are unloaded, USDA has no tracking system," he said, "If it's determined to be fraudulent, is there a way to keep it out of the supply chain? There are no provisions in their rules with a product recall."
The rules also fail to address the potential conflicts of interest and certifier shopping that can take place because organic operations must pay for their own inspections. And they do little to address what Bobbe described as a cultural problem within the USDA, which he said has demonstrated reluctance with respect to investigating fraud and complaints.
"I don't want to come across like this is an exercise in futility," he said, "but they seem to take the path of least resistance, in that they want to get at certifiers and more training of inspectors, but there has to be enforcement action. I don't want to shoot down what they've got; it's a matter of how do we make it better?"