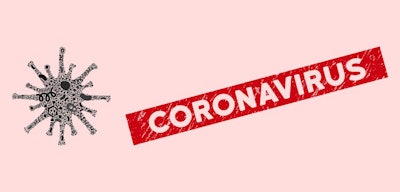 Cargill and Tyson temporarily idling processing plants
The "COVID-19 Meat Processing Plant Closures" listing will be updated as news breaks. Check back often.
This week, several members of Congress asked President Donald Trump to provide guidance on how the Federal Emergency Management Agency (FEMA) can help farmers depopulate and dispose of livestock as meat processing plants have closed during the novel coronavirus (COVID-19) pandemic.
In a letter sent to Trump on May 8, Chair of the House Agriculture Committee Rep. Collin Peterson (D-Minnesota) House Agriculture Livestock and Foreign Agriculture Subcommittee Chairman Rep. Jim Costa (D-California), and 13 lawmakers representing Minnesota, Illinois, Iowa and South Dakota said America's livestock and poultry producers are "facing unprecedented processing challenges" during the pandemic.
The letter asks the Trump administration to "immediately provide national guidance allowing livestock depopulation and disposal expenses to be reimbursed under Category B of the FEMA Public Assistance program."
Read the letter from members of Congress to Trump.
COVID-19 meat processing plant closures
Here is a listing of the COVID-19-related meat processing plant closures reported from May 10-16, 2020.
Tyson Foods suspended production at its poultry plant in Wilkesboro, North Carolina, in order to conduct deep cleaning and sanitation procedures amid the COVID-19 pandemic.
A Cargill protein plant in Chambly, Quebec, Canada, will temporarily close after 64 of its employees tested positive for the novel coronavirus (COVID-19).
After "a small number of COVID-19 cases" were confirmed at its sausage processing plant in Holton, Kansas, Johnsonville suspended production.
View our continuing coverage of the novel coronavirus (COVID-19) pandemic.