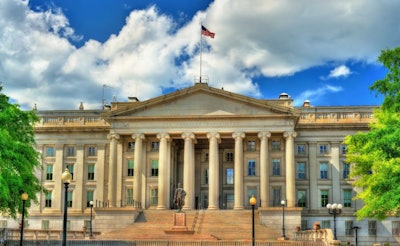 Company conducted sales to a Cuban company without authorization from the Office of Foreign Assets Control
Biomin America has reached a settlement with the U.S. Department of the Treasury for violating sanctions against Cuba.
The Overland Park, Kansas-based company has agreed to pay nearly US$260,000 for coordinating sales of agricultural commodities to a company in Cuba without authorization from the Office of Foreign Assets Control (OFAC).
According to the Treasury Department, from July 2012 to September 2017, Biomin America made 30 sales of agricultural commodities produced outside of the U.S. to Alfarma S.A. in Cuba without authorization from OFAC, which resulted in 44 violations of the Cuban Assets Control Regulations (CACR).
The Treasury Department said Biomin America could have received authorization from OFAC for the transactions, but failed to take the steps necessary to do so.
"Believing that Biomin America could not directly export its agricultural products to Cuba, and in order to secure a sales opportunity with Alfarma, Biomin America's managers developed a transaction structure that they incorrectly determined would be consistent with U.S. sanctions requirements." OFAC said. "Under this structure, Biomin America processed purchase orders from Alfarma on behalf of Biomin America's foreign affiliates that would then fulfill the orders for Alfarma. Biomin America coordinated, and received commissions on, these sales to Alfarma as executed by its foreign affiliates. As a result, Biomin America and its owned or controlled foreign entities dealt in blocked property in apparent violation of the CACR."
During the time of the transactions – which amounted to a value of more than US$17 million – Biomin America did not have an OFAC compliance program in place. In a statement, the company said it conducts internal and external audits to ensure compliant business processes and that management took proactive measures to work with OFAC once the potential issues were identified in October 2017.
"Biomin is a globally acting company that takes regulatory compliance in every jurisdiction in which we operate seriously," said Simon Walley, president of Biomin North America, in the statement. "We are committed to transparency towards authorities for all business processes. As soon as we discovered this issue we conducted a thorough and complete internal review, notified OFAC and took corrective actions. This was a technical violation that came about due to lack of poor initial advice that could have been managed by requesting an export license under a feed exemption."
The maximum penalty for these violations is more than US$2 million but, because Biomin voluntarily self-disclosed the violations, OFAC determined that the violations constitute a non-egregious case. OFAC said the settlement amount reflects its consideration of the general factors under the enforcement guidelines. It outlined three aggravating factors and four mitigating factors it considered.
"This case demonstrates the importance of U.S. companies with a global presence maintaining appropriate sanctions compliance programs, particularly when dealing with foreign subsidiaries and affiliates," OFAC said. "Furthermore, U.S. companies can benefit from seeking appropriate advice and guidance when contemplating business involving U.S. sanctions programs rather than developing alternative methods through non-U.S. companies in order to avoid prohibitions on U.S. companies."