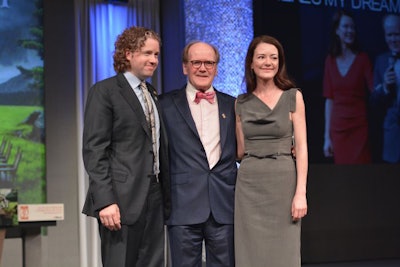 Aoife Lyons, daughter of Alltech's co-founders, died April 18 at age 45, the company announced on Wednesday.
Born on Aug. 1, 1973, in Ireland, she was the daughter of Alltech's co-founders, Deirdre Lyons the late Pearse Lyons; the sister of Mark Lyons, Alltech's president and CEO; and sister-in-law of Mark's wife, Holly. Lyons was an integral part of Alltech from its founding in 1980. The "All" in "Alltech" represents her initials — Aoife Louise Lyons.
Lyons was known for her generous spirit and her continual drive to help others. As Alltech's director of educational initiatives and engagement, she was instrumental in fostering educational opportunities within Alltech and in local communities around the world, including the prestigious Alltech Young Scientist competition, the world's largest agriscience competition for university students. She created the company's Career Development Program, a highly selective global recruitment and training initiative, and was beloved by these new Alltech team members as their mentor, "Dr. Aoife."
Her expertise in applying neuroscience to business made her uniquely qualified to work with Alltech in regard to hiring practices, team building and multicultural communication. She received her doctorate in clinical psychology from DePaul University in 2001 and successfully ran her own private practice clinic in Chicago for more than 10 years. Her specialized knowledge of human behavior and psychology enabled her to play a special role in shaping Alltech's culture and business practices, which drew people of all backgrounds and walks of life together as one team.
Lyons was an adjunct professor at University College Dublin, Dublin City University and Trinity College Dublin. She received a bachelor's degree in biology and psychology from the University of Notre Dame, a master's degree in women's studies from University College Dublin, a master's degree and Ph.D. from DePaul University and a postdoctoral fellowship at Northwestern University.
She also held a lifelong love of music and the arts. She played the violin from age 5, winning many competitions and accolades throughout her musical career. She continued the practice into adulthood, joining friends in playing everything from classical music as part of a trio to contemporary folk music, traditional Irish music and rock.