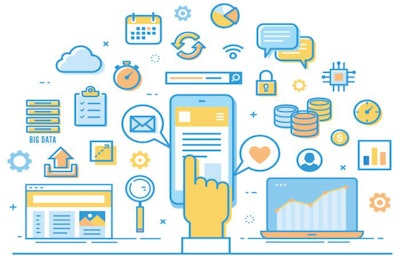 Digitalization in animal feed design can help feed producers meet the needs of animal producers and consumers to deliver what they want most, according to Amber McKinzie, global business development manager, Cargill Format Solutions.
McKinzie spoke at the first Feed Strategy Conference, presented by WATT Global Media on Wednesday at the International Production & Processing Expo in Atlanta.
She said the things feed producers and their customers want most are safety, sustainability, animal well-being and good animal performance.
"Traceability goes a long way to drive consumers' confidence in safety, and traceability goes further, allowing us to pinpoint issues to inform food, meat, milk and egg recalls," McKinzie said.
How can technology help?
The use of technology can help meet those needs by improving data connectivity so producers can achieve better profit margins.
"By connecting data across the feed production value chain and applying the latest animal models as well as economic models, we can help companies make moves from more of an ingredient focus to more of a nutrient-driven approach," McKinzie said.
While many feed companies have components of a connected system, rarely does a company have a fully connected system.
"We have an opportunity to do a better job of embracing technology and talking about how it's a positive force in our industry," she said.
McKinzie highlighted four ways feed producers can use connectivity:
Ensure accurate ingredient analysis with near-infrared (NIR) spectroscopy.
Consolidate the data from that analysis and use it to drive better purchasing decisions by looking at the cost impact of using different suppliers.
Use data to drive greater precision in formulation. The results of NIR analysis are used to calculate more precise formulation for species- and phase-specific animal requirements.
For feed companies that have on-farm consultants, data can enable them to send accurate and current nutrient, ingredient, product and pricing data instantly from the office to the field.
"It is about arming those field consultants with the latest animal growth models as well as economic models so that they can determine, based on the current farm circumstances, that farm's unique goals, what the best-cost diets are for that particular farm to achieve the best economic return," McKinzie said.
Feed Strategy Conference was presented by WATT Global Media and Feed Strategy and sponsored by Alltech, Borregaard LignoTech, BV Science, Delacon, Evonik and PMI.