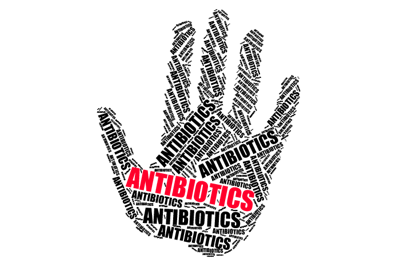 Nigeria's National Agency for Food and Drug Administration and Control (NAFDAC) has issued a ban on the use of antibiotics as growth promoters and mold inhibitors in animal feed, citing growing antimicrobial resistance (AMR) in the country.
NAFDAC instead encouraged the use of probiotics and enzymes to promote animal growth and health.
The ban on antibiotics in food-producing animals was prompted by concerns about food-related diseases and death that are common in Nigeria.
Tunde Sigbeku, NAFDAC assistant director and head of the animal feed and premix division, veterinary medicine and allied products, said inappropriate and indiscriminate use of antibiotics in animal feed has resulted in human disease "because the veterinary drug residue eventually ends up in the food that is consumed by human beings." He said veterinary professionals often are not consulted before antibiotics are applied to animal feed.
And, in Nigeria, according to Sigbeku, antibiotics are often misused when taken by humans to treat disease because label instructions are not followed.
All of these factors have resulted in AMR.
"The incidence of AMR leads to treatment failure or infections that cannot be easily treated, death and economic loss. This is a real problem in Nigeria because we tend to not finish antibiotic medication or buy only what can be afforded," he said.
He also said that, in Nigeria, it is illegal to administer medication to animals without consulting a veterinary professional.