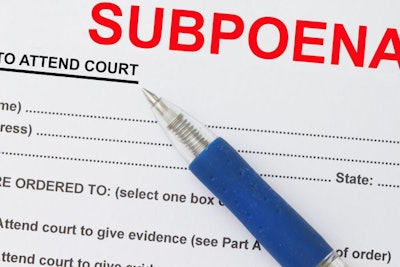 Glencore, the world's largest commodities trading house, received a subpoena from the U.S. Department of Justice (DOJ) on Tuesday requesting documents for investigation into money laundering and corruption related to the company's business in Nigeria, the Democratic Republic of Congo (DRC) and Venezuela from 2007 to present.
The Baar, Switzerland-based company's stocks tumbled after the news was released.
Glencore says it is involved with oil and coal in Nigeria and Venezuela, and copper and cobalt mining the DRC.
Bloomberg reports that the company "is already facing the possibility of a bribery investigation by U.K. prosecutors over its work with Dan Gertler, an Israeli billionaire and close friend of Congo President Joseph Kabila."
The U.S. imposed sanctions on Gertler in 2017 over alleged human rights abuses. The U.S. Treasury said Gertler "has amassed his fortune through hundreds of millions of dollars' worth of opaque and corrupt mining and oil deals in the Democratic Republic of the Congo."
According to the company's website, business unit Glencore Agriculture sources, handles, processes and markets a diverse range of agricultural commodities around the world. Glencore Agriculture has 246 storage and handling facilities, 35 crushing and processing facilities, 23 port terminals and 14,000 employees and contractors, the company says.
In 2010, Glencore held 9 percent in the international tradable grain market and 4 percent of the world's oil and oilseeds market, according to the Telegraph.