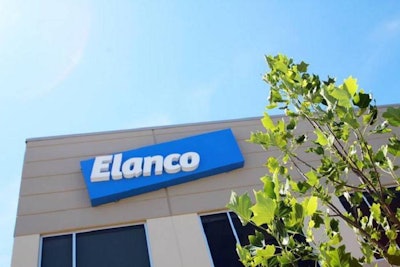 Several private equity firms are said to be considering a bid for Elanco, the animal health division of Eli Lilly and Co., as the company considers its options for the unit.
Reports say Bain Capital, Advent International Corp. and Carlyle Group L.P. are among the firms that may look to bid for Elanco. According to a JPMorgan Chase & Co. estimate from December, the business could be valued at $14 billion to $16 billion.
In October, Eli Lilly launched a strategic review of Elanco to review alternatives that could enhance its profitability. Potential options for the future of Elanco Animal Health could include an initial public offering, merger, sale or retention of the business, the company stated. At the time, Eli Lilly said it would provide an update on the strategic review of Elanco no later than the middle of 2018.
This week, Eli Lilly reported that Elanco's first-quarter sales fell 1 percent from last year to $761 million, mostly because of a decline in sales to the livestock industry, which is increasingly turning to more natural animal health solutions and away from drug-based therapies.
Last week, Elanco reported that it had named Christopher Jensen as senior vice president and chief financial officer, reporting to Elanco President Jeffrey Simmons and Josh Smiley, senior vice president of global services and CFO at Lilly.
Elanco employs 6,200 people and its headquarters are in Greenfield, Indiana.