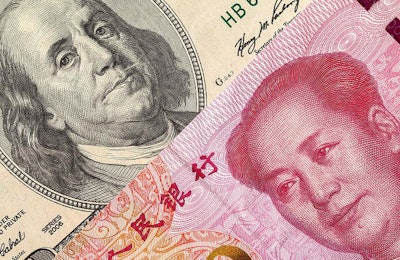 With talk of a trade war erupting between China and the United States, WATTAgNet asked several agribusiness industry experts to explain how they see the developments affecting their business. We asked them: How do you see the trade war with China affecting the U.S. animal feed industry?
Here are their answers:
Aidan Connolly, chief innovation officer, Alltech: "Since the genesis of Alltech, free trade has been a large part of our development and success. As a multibillion-dollar organization exporting to close to 130 countries from Kentucky, the success of technology to feed animals naturally and better is clearly reliant on the ability to engage internationally and the Chinese marketplace, in particular, is critical to the long-term sustainability of our business. Free trade is certainly to the betterment of the both the U.S. and the Chinese as well as all those involved in the animal feed business and agribusiness at a global scale."
Joel G. Newman, president and CEO, American Feed Industry Association: "The U.S. animal food manufacturing industry will undoubtedly feel the ripple effects from the U.S.-China trade dispute as it will make it harder for our members and customers, American farmers and ranchers, to compete in the global marketplace. Our industry already faces hurdles doing business in China due to its stringent regulatory framework. Short-term tariffs that purport to achieve policy goals only threaten the long-term success of the industry in a market where the demand for meat, milk, eggs and aquaculture products is expected to rise considerably. We are hopeful that the two governments will reach an amicable solution through negotiations rather than the implementation of tariffs before U.S. agriculture loses its place in line in this important market."
Jim Monroe, senior director, public relations, National Pork Producers Council: We are disappointed that China has placed an additional 25 percent tariff on U.S. pork exports. Hog futures have dropped about $9 since the Chinese announcement, inflicting severe harm on hog producers. Exports are extremely critical to the financial well-being of our producers. Over the past 10 years, the United States, on average, has been the top exporter of pork in the world, and we're the lowest-cost producer. In any given year, we export pork to more than 100 nations. Last year nearly $6.5 billion in U.S. pork was exported, which was more than 26 percent of U.S. pork production. China was the third largest value market, with more than $1 billion in U.S. pork being shipped there last year. We pleased that the Trump trade team is talking with its Chinese counterparts, and we're hopeful that the 25 percent tariffs on U.S. pork will be short lived.
Richard Brock president and CEO, Brock Associates: "What it could have an impact on is feed ingredients. They do buy a lot of feed ingredients from the United States and I have clients that are really concerned about that because we ship them … primarily products like blood meal and bone meal … and we ship a lot of that to China. That could have a negative impact on the feed industry that is shipping those types of products into China."