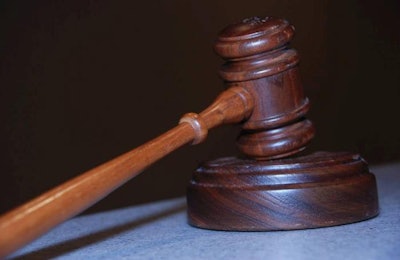 From WATTAgNet:
U.S. animal feed producer Vitech Bio-Chem claims its California-based distributor, VBC Peptide Inc., has been developing counterfeit feed in China and selling it in counterfeit Vitech packaging. Vitech is suing Peptide for fraud and seeks $2 million in damages and legal costs.
Vitech claims this practice was occurring while the two companies negotiated a distribution deal in 2014, and that it has lost more than $2 million in sales as a result of the counterfeiting. Vitech's suit also seeks to void the 2014 distribution deal.
Vitech discovered a discrepancy in sales figures: Sales to Peptide has dropped while sales of Vitech products in China were unchanged. Peptide told Vitech that was because of excess product in storage.
Upon further investigation, Vitech discovered that Peptide was bulking out the Vitech feed with locally produced soybean meal. The investigation also revealed the counterfeit packaging.
Regarding an exclusive distribution deal between the two companies, an initial agreement said Peptide would purchase a certain amount of Vitech feed and place orders for the product while the final agreement was being negotiated. But, despite the initial agreement being signed in December 2014, Vitech said no purchases occurred and the final agreement was not finished.
---
Animal feed producer sues distributor on counterfeiting claims
The distributor of US animal feed producer Vitech Bio-Chem is facing legal action after allegations of counterfeit feed and packaging in China. The speciality feed maker, based in California, claims VBC Peptide Inc, also based in California, has been developing counterfeit feed in China and also selling product in counterfeit Vitech packaging.