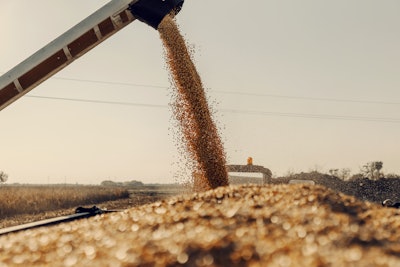 Dusan Petkovic | BigStock.com
With the U.S. Department of Agriculture (USDA) reporting lower-than-expected yield estimates, corn and soybean prices have ticked upward in recent days. But a University of Missouri economist says it would take a dramatic turn of events for markets to return to last year's peaks.
The USDA's October World Agricultural Supply and Demand Estimates (WASDE) cut corn yields from 173.8 bushels per acre to 173 bushels per acre — a small change, but a larger one than traders had expected after news that timely rains before the harvest may have improved crop conditions more than anticipated, according to Bob Maltsbarger, a senior research economist at the Food and Agricultural Policy Research Institute at the University of Missouri. Those cuts have pushed prices higher, but they remain well below what markets saw last year.
Corn prices exceeded US$4.90 after the WASDE's release, but peaked above US$6.75 in 2022, Maltsbarger said. Soybeans, which also took a hit to yields in the WASDE, have followed a similar trend — exceeding US$13 per bushel in recent days, where they pushed past US$17 in 2022.
"That does not mean they won't go up for the rest of the year, as we will at some point see harvest lows. The timing of that is different every year, but it's generally around October," Maltsbarger said. But he said he saw no reason to believe prices are headed back to their 2022 range.
Low water levels on the Mississippi River could still play a role in pushing prices beyond seasonal trends, Maltsbarger said. And there's always the question of the weather in South America this time of year, as well as the ongoing uncertainty about U.S.-China trade. But outside a major surprise, Maltsbarger said he didn't foresee any major risk factors for steep price hikes in the months to come thanks to improved weather compared with 2022 and slower global economic growth.
"Slow macroeconomic growth in combination with factors such as high crude oil prices ... stymie that consumer ability to spend money on premium steaks vs. ground beef," Malsbarger said.