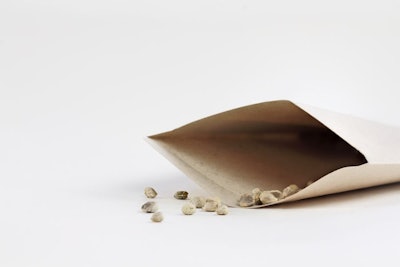 As unsolicited seeds arrive in mailboxes, officials ask people not to plant them
Unsolicited packets of unidentified seeds have arrived in mailboxes across the U.S., Canada, the U.K., Australia and other countries, and officials are working to identify the seeds and their source.
The U.S. Department of Agriculture (USDA) Animal and Plant Health Inspection Service (APHIS) issued a warning to anyone who receives the seeds not to plant them, and to hang on to the seeds and packaging and contact their state plant regulatory official or APHIS state plant health inspector.
According to reports, the packages appear to have come from China and are marked with labeling from China Post. Some of the packages indicate they contain jewelry.
Some of the seeds have been identified, according to Osama El-Lissy, deputy administrator for APHIS' Plant Protection and Quarantine.
"We have identified 14 different species of seeds, including mustard, cabbage, morning glory and some of the herbs, like mint, sage, rosemary, lavender, and then other seeds like hibiscus and roses. This is just a subset of the samples we've collected so far," El-Lissy said on July 29.
USDA said the seeds' arrival in the U.S. and other countries could be part of a "brushing scam," where people receive unsolicited items from a seller who then posts false customer reviews to boost sales.
That sounds rather harmless, but the seeds could also contain invasive species that could wipe out entire crops if they were planted in the wrong place.
"The potential for these seeds to introduce pests and diseases could be harmful to U.S. agriculture and the environment," El-Lissy said.
Could they just be a gift from a flower-loving person looking to spread beauty and brighten people's days? There's no way to know for sure, and you can't be too careful when it comes to biosecurity.
I realize that biosecurity, which protects American agriculture, is not front of mind for the average non-farmer, so it worries me that some people who receive these seeds will plant them, just to see what comes up.
But let me reinforce El-Lissy's message: Do not plant any of these seeds. Do you really want to take the chance of yet another disaster in 2020?