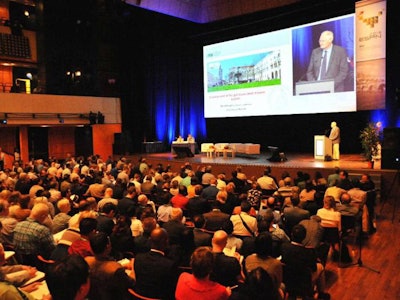 In a previous blog, I lamented missing the opportunity to attend the European Symposium on Poultry Nutrition (ESPN) symposium in Prague in 2015. But I am double-lucky this year, because I will be attending the ESPN 2017, which will be held in Salou / Vila-Seca, Tarragona, Spain, May 8-11, 2017. Next week, I will be back in Spain!
This symposium has become an important scientific event globally, taking place every two years, which is considered the right interval for such highly scientific gatherings. According to the organizers, this year's program will be focused on aspects such as thermoregulation, early feeding, precision feeding, ingredients and biotechnology. From past experiences, I am sure the proceedings will become also available right after the event.
I am looking forward to the opportunity to attend not only to refresh my knowledge on poultry nutrition and learn what is new and forthcoming, but also to network with poultry nutritionists and suppliers. And why not admit it? I am looking forward to going back to Spain to visit with old friends and enjoy the city of Barcelona, the mild weather, the incredible hospitality and, above all, the food! Not to mention that I will once more have the opportunity to exercise my rusty (read, insufficient) Castellano Spanish, and even learn some Catalan Spanish on top of it. But, seriously, now, I hope I will find lots of interesting topics to report back here through blogs and articles in the next two years until ESPN 2019.