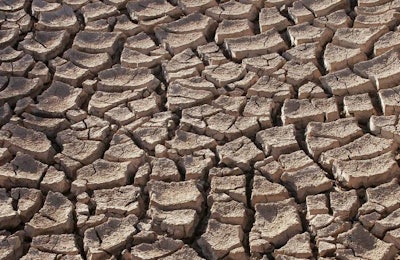 In Australia, the New South Wales government will provide a AUS$500 million (US$372 million) emergency drought relief package to help farmers affected by the dry conditions.
The government will offer a subsidy of up to $20,000 per eligible farm business. The subsidy will cover half of the cost of transporting feed and water to livestock or to get livestock to pasture, slaughter or sale.
"The subsidy can cover 50 percent of the full cost of freight up to a maximum of $5 per kilometer (+GST) and 1,500 kilometers per journey," according to the New South Wales government website. "The subsidy will be back-dated so farmers can access subsidies for freight expenses incurred since 1 January 2018."
In addition, certain charges will be waived, including Local Land Service annual rates, water license fixed charges, registration costs for Class 1 agricultural vehicles, and interest on existing Farm Innovation Fund loans.
Ninety-nine percent of the state of New South Wales is in drought, and the state's premier, Gladys Berejiklian, said farmers have told her they "urgently need help."
"To date we have already committed $584 million in drought support, most of which is focused on preparation for drought conditions," she said in a report. "However, conditions are now so dire that further support is needed to address the more immediate needs for farmers and their communities until the drought breaks."
The current drought has been one of the driest periods on record, and has meant farmers have run out of local feed for their animals. They need to haul in feed from the interstate, but this often incurs transport fees that are at least twice the cost of the feed.