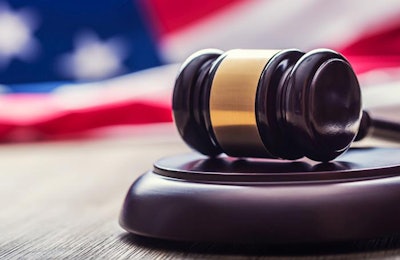 An insurer for Koch Foods Inc. says the company "grossly understated" the value of its properties and has asked a court to find it not liable for an $85 million claim stemming from a 2016 feed mill explosion and fire.
According to a report, Arch Specialty Insurance Co. said Koch reported to the insurer that its Rockmart, Georgia, poultry feed mill was valued at $18 million, but it is actually worth much more than that.
"Arch relied on the total values represented in Koch's insurance submission in determining the basis upon which it would provide coverage to Koch under the Arch excess policy," the company said in a court filing. "Had Koch provided Arch's underwriter with true and correct total values, Arch would not have issued the Arch excess policy on the same terms and conditions."
The excess insurance policy was 10 percent of Koch's $200 million excess layer in its first-party property and business interruption insurance program, but the whole policy is based on the $18 million valuation, which Arch says is incorrect. Arch also claims that Koch misrepresented the value of its properties in Tennessee and Alabama.
In February 2016, an accumulation of grain dust in the feed mill ignited, and the explosion killed one worker, injured five and damaged the building. Koch subsequently submitted to Arch a summary of its anticipated overall claim, which totaled more than $85 million.
Arch is asking the U.S. District Court for the Northern District of Illinois for an order that says it is not liable for that claim, rescinding the insurance policy and ordering Arch to refund Koch's premium in full.
After the incident, according to a separate report, the U.S. Occupational Safety and Health Administration (OSHA) cited Koch Foods for 15 serious and five other-than-serious safety and health violations and proposed $107,000 in fines from the agency. In addition, OSHA issued a serious citation to an electrical contractor that performed work at the facility and one serious and one other-than-serious violation to a housekeeping company that was contracted with the facility.
According to WATTAgNet, Koch Foods, based in Park Ridge, Illinois, is the world's eighth-largest broiler company in the world and the fourth largest in the U.S. In 2018, it had eight slaughter plants and five feed mills.