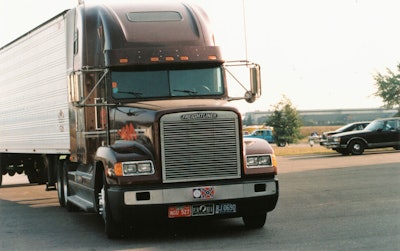 Although it is harder now than it was 25 years ago for feed mills to find drivers to haul their feed to farms, there are several ways feed mill managers can find and retain good drivers, according to three industry veterans.
Frank Garczynski of Koch Foods, Brian Sugg of J.B. Hunt Transport and Larry Hooper of Perdue Farms participated in a panel discussion on driver retention at USPOULTRY's Feed Mill Management Seminar on Tuesday in Nashville, Tennessee.
Sugg said the average age of truck drivers on the road is 52; older drivers are leaving the workforce and not enough new ones are replacing them. For this reason, Hooper said, feed mill managers need to recognize good drivers when they find them and do what they can to retain them.
Here are some things they said are important to finding and retaining good drivers:
Good hiring practices
Hire drivers that fit your company culture. Even if a candidate doesn't have a lot of experience, give him a chance if he seems like a good fit.
Have a thorough orientation process, that includes discussing the hard parts of the job.
Be clear about your expectations and requirements.
Communication
Keep drivers up to speed on what is going on with the business.
Let drivers know of upcoming tonnage fluctuations.
Hold drivers accountable for their actions.
Celebrate milestones.
Be prepared for weather events.
Be clear about your company's safety culture.
Truck maintenance
Let drivers know they are expected to take care of the equipment as if they owned it.
Keep up with preventive maintenance.
Keep up a good tire replacement program.
Keep trucks clean.
Efficient dispatching
Schedule as many full loads as possible.
Keep dispatching fair and even.
Staff so that drivers stay under 55 hours per week.
Have part-time drivers to help out when needed.
Start work early in the day and stagger start times.