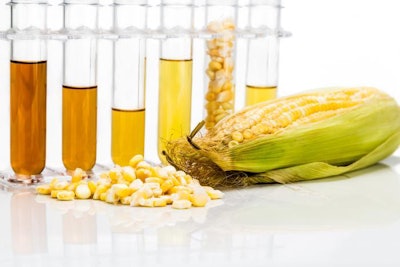 Dr. Paul Aho talks about corn and ethanol demand during Virtual Poultry Tech Summit
Demand for ethanol is likely to decrease in the future, but the ethanol industry will still likely be a challenge for buyers of animal feed, Dr. Paul Aho said.
Aho, president of Poultry Perspective, commented on ethanol's impact on the poultry industry as he delivered the morning keynote address during the Virtual Poultry Tech Summit on October 20.
Aho said as automotive technologies evolve, the demand for the fuels now commonly used will change.
"The use of gasoline is going down, in part due to the increased production of electric cars, and in part due to the increasing efficiency of gasoline cars, and in part due to people having fewer cars at all," Aho said.
Because the ethanol industry is a major user of corn, a major feed ingredient, poultry producers and other feed buyers are affected because it reduces the supply of corn, and therefore increases the price.
Due to recent droughts and losses of corn in Iowa from the derecho storm that struck in August, the corn supply is down somewhat and demand a little higher. But the recent trends for the price of corn have still been steady and low, he added.
While weather patterns may affect corn prices in the short term, their impact are not substantial on the long term. However, demand for corn for ethanol does not change with the weather, he said.
"Ethanol continues to be a threat to the poultry industry in periods of drought," he said, pointing out that ethanol producers will continue to take their share of corn, increasing volatility. "The threat from ethanol is to increase volatility, not increase the average price over time."
While speaking at the summit, Aho also offered his insights on what the global poultry industry might be like in a post-COVID-19 world, which he anticipates will begin in 2022 or 2023.