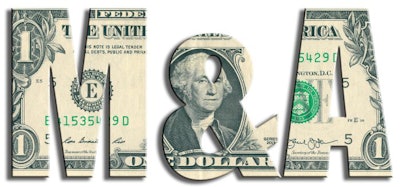 Archer Daniels Midland Co. (ADM) said will purchase the remaining 50 percent stake in British grain merchant Gleadell that it doesn't already own from French farming co-operative InVivo.
The deal includes Gleadell's wholly owned subsidiary, Dunns (Long Sutton) Ltd. ADM will merge Gainsborough, England-based Gleadell and Dunns with ADM Arkady, ADM's U.K. destination marketing business, and ADM Direct U.K., ADM's specialist combinable crop origination business to create ADM Agriculture Ltd., thus strengthening ADM's presence across the U.K.
ADM said the deal will increase its origination, storage and destination marketing capabilities in the U.K., allowing it to serve as the trading partner of choice for even more farmers and customers.
The deal, which is subject to regulatory review, is expected to close during the first quarter of 2019.
"With significant storage and processing capability and a longstanding reputation for being a safe and trusted trading partner, Gleadell and Dunns will be great additions to our business in the U.K.," said Gary McGuigan, ADM's president of global trade. "We are excited to expand our capabilities, not only to continue our strategic growth, but also to support our farmers and our customers as they work to address fast-growing consumer demand."
No 'monster' acquisitions
ADM CEO Juan Luciano told Reuters that it had explored the possibility of acquiring a competitor, but it decided it was "not the right time for 'monster' acquisitions."
In January 2018, it was reported that ADM had proposed a takeover of competitor Bunge Ltd. and, in November 2018, Reuters reported that ADM had approached Argentina-based soy crusher Molinos Agro about buying its livestock feed and soy oil manufacturing plant.