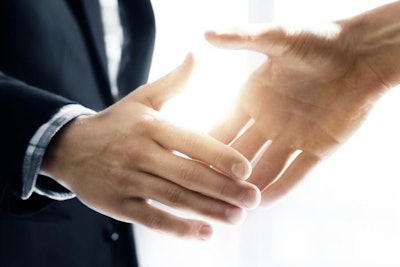 ForFarmers signed a share purchase agreement with the owners of the Polish company Tasomix to acquire 60 percent of its shares.
Tasomix is a large and innovative feed company, mainly active in the poultry sector. Through this transaction, ForFarmers adds its fifth country of operation and takes another step in strengthening its position as the leading feed company in Europe.
This step is in line with ForFarmers' Horizon 2020 strategy to grow organically and through acquisitions in Europe and surrounding regions. Tasomix provides access to a European market with an above-average growth rate in the attractive poultry sector. In recent years, Poland has become the largest broiler-producing country in Europe, servicing the local market and exporting to mostly EU countries.
Yoram Knoop, CEO of ForFarmers, said: "We are pleased to be making the first step into Poland. We see opportunities to benefit from the expertise within Tasomix and to leverage our capabilities in Poland. This step also strengthens our poultry proposition. We are looking forward to joining forces with the strong local management team that will remain in place, to make Tasomix an even stronger, leading, player in the Polish market."
ForFarmers acquires three facilities
Through this transaction, ForFarmers acquires a business with two operational production facilities and one new facility, which is under construction. The operational mills are located in Biskupice Oloboczne (250 km southwest of Warsaw) and Myslibórz (200 km west of Warsaw). Their joint capacity is approximately 450 kilotons (kT). These mills mainly produce feed for poultry farmers, but also serve the ruminant and pig farmers. The head office of Tasomix is located in Biskupice Oloboczne, next to the mill. The feed mill being constructed in Pionki (100 km south of Warsaw) has a maximum capacity of approximately 350 kT, and is scheduled to open this year. This mill is destined to manufacture feed for a dedicated poultry integrator, which is linked to the owners of Tasomix. A supply agreement has been put in place with this integrator. The mill will also serve non-integrated poultry farmers and pig farmers.
In 2016, Tasomix sold 395 kT of feed, manufactured in its two operational mills, with a revenue of PLN429 million (US$127.7 million) and a normalised EBITDA of approximately PLN 34 million (US$10.1 million). Tasomix has 180 employees. Based on these results, Tasomix currently ranks No. 4 in the Polish feed market.
Closing expected in 3 months
At closing of the transaction, ForFarmers will make a first payment of PLN234 million (US$69.7) in cash and will receive 60 percent of the shares. The second payment will be made in 2021 and is dependent on achieving specified targets, relating to future operational results of Pionki. The agreement includes the possibility for ForFarmers to over time obtain the remaining shares. ForFarmers plans to fully consolidate the Tasomix results, but shall run the company as a true joint venture cross, leveraging the strengths of both companies. Tasomix is expected to contribute to the 2018 earnings per share.
Closing of the agreement is expected to take place within approximately three months after today, subject to obtaining the required approval of the Polish Competition Authorities.
Ireneusz Sobczak, managing director of Tasomix, said: "We are excited about this agreement. It means that we will have access to a very professional and financially solid organization with international operations and be able to benefit from the large pool of knowledge and experience. This will enable us to enhance our growth ambition of becoming a leading Polish feed company."
Tasomix will become part of the ForFarmers cluster Germany, Belgium and Poland, managed by Adrie van der Ven (COO). Tasomix will continue operating under the Tasomix brand while adding "Grupa ForFarmers" to its logo, indicating the close cooperation between ForFarmers and Tasomix.