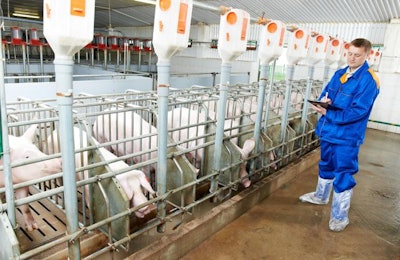 The Veterinary Feed Directive (VFD) goes into effect on January 1, 2017. After this date, all medically important antibiotics intended for use in animal feed will become VFD drugs and must be used under the supervision of licensed veterinarians. Feed manufacturers will be required to receive a VFD order – a signed and written authorization from a licensed veterinarian to purchase and use VFD antibiotics on and in animal feed.
While a small group of drugs will remain over the counter, more than half of antibiotics used in animal agriculture will require a VFD. For example, in 2012, only 1 percent of feed-based antibiotics required a VFD; in 2017, 61 percent will have transitioned to VFD status. As of Jan. 1, 2017, 12 drugs in particular will move to VFD status.
A VFD form has three parts, all of which must be maintained for two years post-distribution. The original is for the vet, one is for the producer, and one is for the feed mill or feed distributor.
Below are some resources you may find helpful now that the VFD is in effect.